Following Your Passions: Beth Garrigal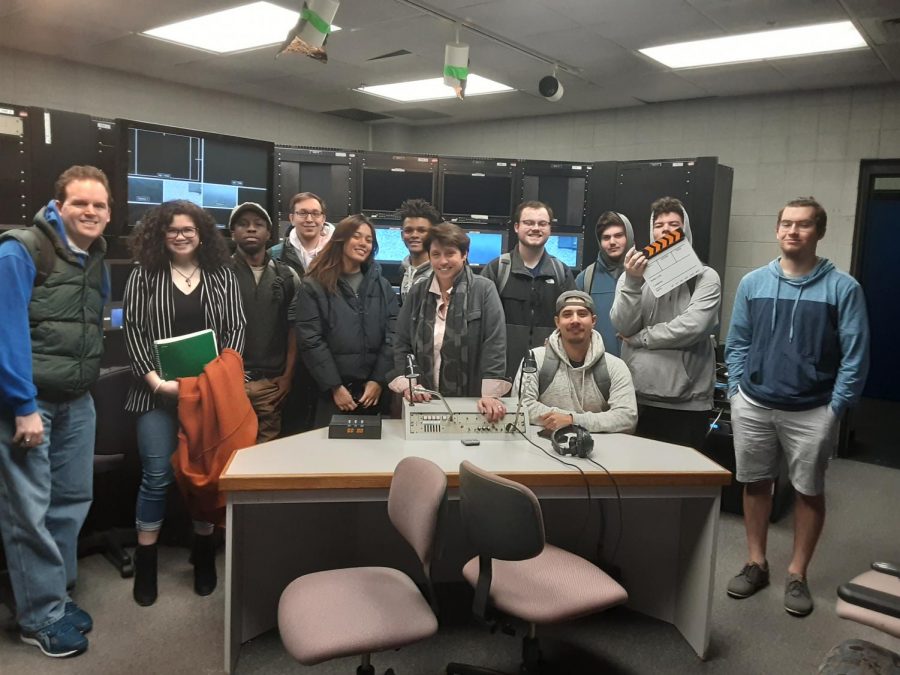 "Gun Trucks in Vietnam' was a passion project that I started doing… I met the veterans who participated in this gun truck story, and I was able to bring it to the point that it got produced and aired on national television," said Beth Garrigal, a 53-year-old adjunct professor at Brookdale who also has her own production company where she produces and edits.
Garrigal's strongest passion is working on military documentaries. She has met veterans and active military personnel and listened to their stories.
After graduating from the University of Delaware, Garrigal got to assist in a variety of productions. For example, she assisted the vice president of public affairs in the "It's 10 pm do you know where your children are?" campaign. Being part of the television industry has allowed Garrigal to meet and work with artists such as The Lumineers, Al Pacino and Maury Povich, just to mention a few.
Garrigal does a lot of traveling over the year for different shows and productions. She often goes to Los Angeles, at least five times a year. Other places she travels to are Miami, Las Vegas, Texas, Nashville, Wisconsin as well as outside of the United States to countries such as Ireland, Canada, France, and Italy.
"I thought this was a man's world," Garrigal said. While being in college she never considered being involved in the production industry but ended up graduating with a Mass Communications degree.
While Garrigal was studying at the University of Delaware she got invited to participate as an extra in a Television 101 class and as soon as she walked into the studio, she got amazed. "At that moment I didn't know this was a major" Garrigal said.
Garrigal was originally majoring in math at the University in Delaware, and it never crossed her mind that she would end up finding her passion by getting into that class as an extra. Now she is producing and editing documentaries and teaching at Brookdale.
Garrigal's parents are first-generation from Ireland and she grew up with the idea that women could only be a mother, nurses, teachers or secretaries. "I figured I would study math and be a teacher, but I didn't make it."
"The editor I was working with said 'before being a director you have to understand what the people you are directing are doing' and I said you are absolutely right." Her first internship was with channel 5 Fox in New York and once the internship was done, she got hired but then decided to quit. Garrigal wanted to understand every position better so she got a job in a small post-production facility in New Jersey. "I wanted to learn everything technical that I could, " she said.
"I work whenever the work has to be done. With your own producing company, you have your deadlines, and you do what you have to do." Garrigal generally works only on Monday's teaching at Brookdale one or two sections of the same class, Television production 121. "I like doing different things all the time," Garrigal said.
Garrigal got her job at Brookdale because of Chad Anderson who is the head of the communications department. Anderson at one point was Garrigal's intern and later when he was working at Brookdale was looking for someone to teach television production and gave Garrigal a call. He interviewed her and gave her the position. "I have now been teaching for about 10 years here at Brookdale," she said.
Although producing and editing is what Garrigal enjoys doing the most, teaching is something she has a passion for, too. "I like dealing with the students, and it also keeps me up to date with what is going on today," she said.