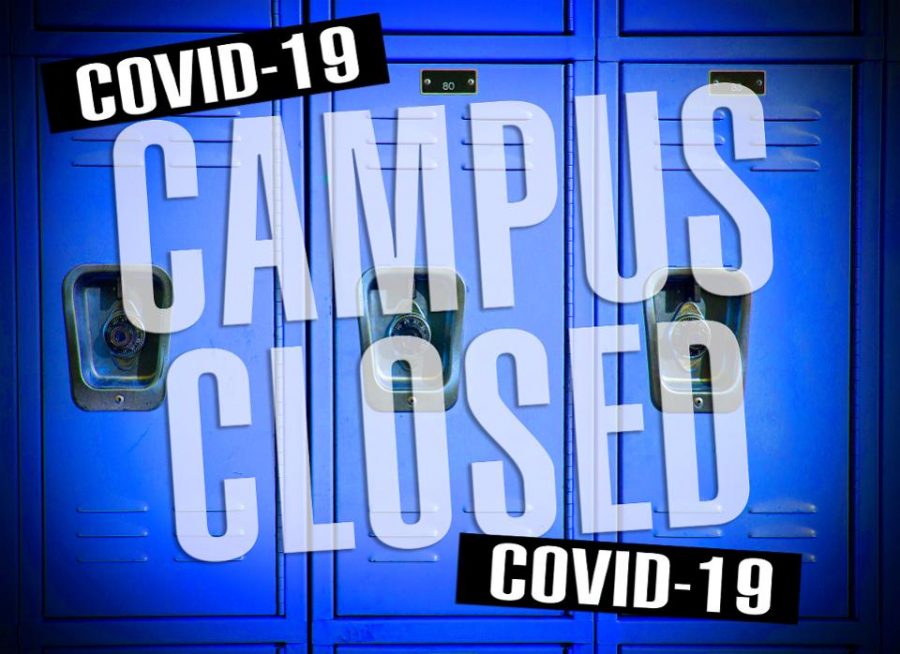 COVID-19 changed life as we know it, at least for now. When we return to normalcy, nothing will be exactly as we left it. Many students spent their spring cooped up at home, while others battled the pandemic on the frontlines. Some personally fought the virus or knew someone who did. Many of us grappled with fear, uncertainty, and worry. Keep in mind, when you look around your classroom at your next opportunity, you have much of this experience in common with each person in the room.
As students adjust to classes being conducted online, they face inevitable challenges as no one had much time to prepare for these life-altering changes. All face-to-face classes changed, but some more drastically than others.
"It affects a few classes more so than others. I have a statistics class where everything was done on paper and that had to be changed radically," said Jacob Freer-Balko, a 22-year-old media studies major from Atlantic Highlands.
The new online format has brought a wide range of challenges from technological adjustments to adapting to the new video conferencing platform, Zoom, that many professors are using for online lectures. However, the classes that solely rely on the amenities offered at Brookdale, such as hospitality management courses, television production, ceramics, and auto repair have been completely uprooted.
"All of my classes are online on Zoom; for my major, we do a lot of field trips and hands-on activities in the field. Obviously, all have been canceled. One of my classes is an internship that I will not be able to complete the hours for," said Grace Maniace, a 19-year-old hospitality management major from Neptune.
Many students rely on the resources provided on-campus such as Brookdale's library computers, the testing center and the help provided through resources like the Writing Center. Although this is merely an amenity to some students, many rely on these in order to complete their classes.
"The biggest way coronavirus impacted my classes is how it took away my resources to do well in class. I would use the school's computers to get work done for my programming class, I would take tests at the testing center, and I would also go to the math lab for extra help," said Maniace.
Additionally, many students have felt overwhelmed with the increasing number of messages sent through Canvas and emails sent from their professors. Kevin Pollard, a 20-year-old history major from Ocean Township, finds it difficult to keep track of each message he receives.
"Keeping up with all my professors' emails and Canvas messages has been pretty rough. I have some teachers who send such long messages with so much information, it becomes nearly impossible to understand," said Pollard.
Unfortunately, the challenges brought on by the COVID-19 pandemic has caused some students to question whether they should drop some of their courses in order to lessen the significant amount of stress they are experiencing.
"I almost thought about dropping statistics until math lab assistance went online," said Jacob Freer-Balko, a 22-year-old media studies major from Atlantic Highlands.
Other students find it incredibly difficult to learn in an online class setting, especially students never took an online class due to their preference for face-to-face lectures.
"I have always been a hands-on learner, so being in a classroom setting is vital for me. I am nervous that I won't grasp lessons fully or gain a true understanding of the material," said Katherine Flynn, a 19-year-old environmental science major from Bradley Beach.
Some students, like Pollard, consider the way online courses affect accountability.
"I think some students will see their grades drop a little because of the switch. It makes it a lot easier to blow off school work when it is online, especially if there is no Zoom lecture," said Pollard. "It can be hard trying to learn through a computer."
Other students could surprise themselves by transitioning easily into the online format. Then again, the ease of this transition is questionable given the circumstances.
"I feel like students should be fine. I personally find online classes to be easier than a class that would be a lecture usually, but I can see some students struggling with online classes, especially if they still have to work or even have a family," said Kim Tamayo, an 18-year-old biology major from Keansburg.
During these uncertain times, many students are grappling with new concerns. For some, it revolves around being a newly online student who stays up-to-date with coursework and maintains their grades. Many students fear that forgetfulness or laziness will spring upon them when they least need it.
"I am definitely nervous to see how this transition affects my GPA, but I am grateful my professors are all being really flexible and understanding," Flynn said.
Students may find relief in knowing Brookdale Community College will allow students in most courses to replace a letter grade of C or better with "Pass" and lower with "No Credit." In an email, President David Sout wrote, "…I strongly recommend working closely with a Student Success Coach when making the decision to switch a letter grade of 'C' or higher to a 'Pass' grade."
"I'm worried about whether the grades of Brookdale students will reflect the possible obstacles that students are facing. Some people may have issues getting assignments in on time or have trouble with Zoom," said Tom Reihing, a 24-year-old criminal justice major from Howell.
"I have been anxious mostly about accidentally not doing assignments that aren't clearly put on Canvas. It's really easy to misread directions and due dates online," said Bryn Horner, an 18-year-old philosophy major from Shark River Hills.
The "Dashboard" feature on Canvas lists assignments from each of your courses in chronological order, as long as professors assign due dates. This is a reliable feature, but students should check for other assignments that don't make it to the Dashboard.
"My main fear is that I will start slacking on work because I'm home and I'm not physically seeing my professor face to face. Although I like it better, I'm worried that I'll start failing," said Caitlin Behan, a 19-year-old creative writing major from Middletown.
"My main concern is self-discipline, I'm driven and hardworking, but I have a tendency to procrastinate. Physically not showing up to class has only enabled my procrastination more," said Lauren Wollman, a 21-year-old communications major from Oceanport.
The American Psychological Association (APA) reports "that during a period of social distancing, quarantine or isolation" people may experience fear, anxiety, depression, boredom, anger, frustration, and irritability among other symptoms. The APA suggests creating and committing to a daily routine and staying "virtually connected with others" to cope with symptoms. For Brookdale students, this can translate to doing coursework during designated class time and maintaining communication with classmates and professors.
The APA also suggests maintaining a healthy lifestyle and utilizing "psychological strategies to manage stress and stay positive," such as deep breathing and positive imagery.
"I'm having trouble focusing on my assignments as a whole. I'm afraid this will continue and I'll become more and more unmotivated to do my work. I'm much more inclined to miss assignments and that gives me anxiety," said Erin Mcevoy, a 20-year-old women's studies major from Neptune City. "I'm also supposed to be graduating this semester and I'm afraid this whole mess is going to get in the way of that, and transferring to Rutgers in the fall."
Students who intend on transferring after Brookdale should seek assistance when opting to "Pass" a class, as it is not yet clear which four-year colleges and universities are willing to accept these classes.
"The fear I have is that I'm paying money to attend school but am not getting educated to the full extent of each class," said Sarah Hare, a 20-year-old liberal arts major from Red Bank. "Teachers are cutting corners since it transitioned to online."
Brianna Ayzen, a 21-year-old architecture major from Marlboro, shares a similar sentiment to Hare, saying she is concerned about "the cost of tuition, being that a handful of that tuition comes from amenities that students use on campus."
Many students acknowledge friends, classmates, professors, online tutoring and hobbies are among the many things that are helping them along this journey.
"For me, FaceTiming with my friends has been really helpful. We are all going through similar things right now so it's nice to be able to have support from people who understand it," said Flynn. "I have also been trying to go outside once a day to walk my dog. Going for quick walks have been really beneficial for me after hours on the computer."
"Having nothing else to do makes it easy to sit around and do my work that's due for the day. However, not being able to study at a library or a local spot like I would at school is also a hard transition. Knowing that I have to get my work done to maintain good grades is the main thing keeping me motivated through all of this," said Horner.
"My friends and fellow Brookdale students are definitely making things a lot easier for me. I'm lucky enough to have some good friends in my classes that help me to stay on track with the course work," said Mcevoy. "Also, spending some time to partake in creative activities at home helps to lighten my mood and hopefully get me into the learning mindset."
If Brookdale students wish to connect with classmates, they can do so through Canvas.
"Nothing has really changed for me that much, but I will say being on Zoom with some of my professors makes it easier because then I'm not going crazy and pulling my hair out," said Behan.
"Online tutoring and working with my friends to understand is helping me a lot during this time," said Tiffany Cospito, an 18-year-old business management major of Matawan.
"What is helping me is just trying my best to do what I can to get the semester over with," said Hare.
May 12 is the last day of the spring term. However, students taking "In Progress" courses, or courses that require completion in-person should expect to complete these courses at a later date.
You may have the most free time you have had on your hands since elementary school, but your daily life is not the same, and most likely not for the better in all aspects. The coronavirus wrought trying times on the world, but there is a silver lining in being forced to stay home.
"I picked back up hobbies that I fell off of," said Gordon Emslie, a 19-year-old business administration major from Aberdeen. Emslie predicts he will play more video games now that he's home.
Bring Wong, a 24-year-old nursing major from East Brunswick enjoys "more time spent with family" now.
"I guess I can say I have gotten a lot closer to my family than I have in a while," said Kevin Costello, a 20-year-old social science major from Aberdeen, who shares a similar sentiment to Wong.
"I have called my parents and brother more often," said Cecilia Alcantar, a 22-year-old journalism major from South Amboy. "I guess this is the only good thing."
While Brookdale students gain quality time with family and an opportunity to invest in hobbies, they also experienced loss. Emslie cites he lost his "sense of schedule and my routine."
"I had to cancel a few trips but if this will slow down the spread of coronavirus, it's okay," said Wong.
"This past month I had club activities that have been canceled," said Alcantar, citing the Phi Theta Kappa International and Regional Convention and an outing to a New York radio station with the Radio Club as examples.
Costello aspires to be in the Brookdale radiology program, but unfortunately, the introductory meeting scheduled for March 26 was canceled.
In the midst of the COVID-19 pandemic, Brookdale students are faced with numerous challenges at home and within their online classes. During these times of uncertainty, however, students are finding ways to achieve success despite the obstacles that stand in their way.
Updates posted to Brookdale's homepage as well as emails sent from President Stout continually keep students informed on updates concerning COVID-19. Additionally, services such as remote academic advising and a student FAQ page are available to ensure students are provided with the opportunity to achieve success throughout the duration of the Spring semester. If students should have any questions regarding the COVID-19 pandemic, email [email protected] for more information.
Written by Journalism 201 students and edited by Hannah Minnick and Sydney Kennedy