TED Talk Focuses on Women's Sexuality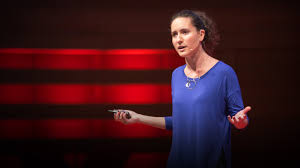 Aimê Alvim de Mattos Guido Guimarães, Staff Writer
October 5, 2020
By
Do you want to know "the uncomplicated truth about women's sexuality?" Sarah Barmak, who teaches journalism and writes about women's health and sexuality, gender and sexual consent, gave a TED talk on the topic in Toronto last February.
Barmak is the author of "Closer: Notes from the Orgasmic Frontier of Female Sexuality" and teaches at The Fellowship in Global Journalism at The University of Toronto's Munk School of Global Affairs and Public Policy in Toronto, Canada. She also teaches a sexuality workshop called "The Sex Myth Detox," and is currently researching a new book on sexual consent.
Barmak talked about orgasms and how our culture informs female sexuality and consent. Is a woman's sexuality really more complicated than a man's? Barmak insists it is not.
In her talk, Barmak shows how an imperfect knowledge of the female body has shaped our culture for centuries—deconstructing some secular myths and presenting a richer definition of pleasure that comes closer to the truth about women's sexuality.
There is a myth in society about women's sexuality, and Barmak demystifies it. She says that the culture sees women's sexuality as less important than it is. She noted that about 50 percent of women quietly suffer from some form of sexual dysfunction, and that women are not taught that their orgasms are different from a man's.
When people talk about sex, religious beliefs and taboos can dominate the conversation. But Barmak said, "Sex at its true breadth isn't profane, it's sacred. That is one reason why women are redefining their sexuality today. They are asking, 'What is sex for me' So they're experimenting with practices that are less about the happy ending — more about feeling whole."
She also defines sex as a process. "Traditionally defined, the act of sex is a linear, goal-oriented process. It's something that starts with lust, continues to heavy petting and finishes with a happy ending. Except many women don't experience it this way. It's less linear for them and more circular." This is one of the reasons why women sometimes feel men like more sex than women, because they didn't learn all of the processes, Barmak said.
Barmak says that it is not about women having more or better sex, but it is about accepting the body, the process, the differences that make everybody so unique, and what makes each experience unique. "It's about defining pleasure and satisfaction on your terms."