Students Are Invited to Escape on Oct. 29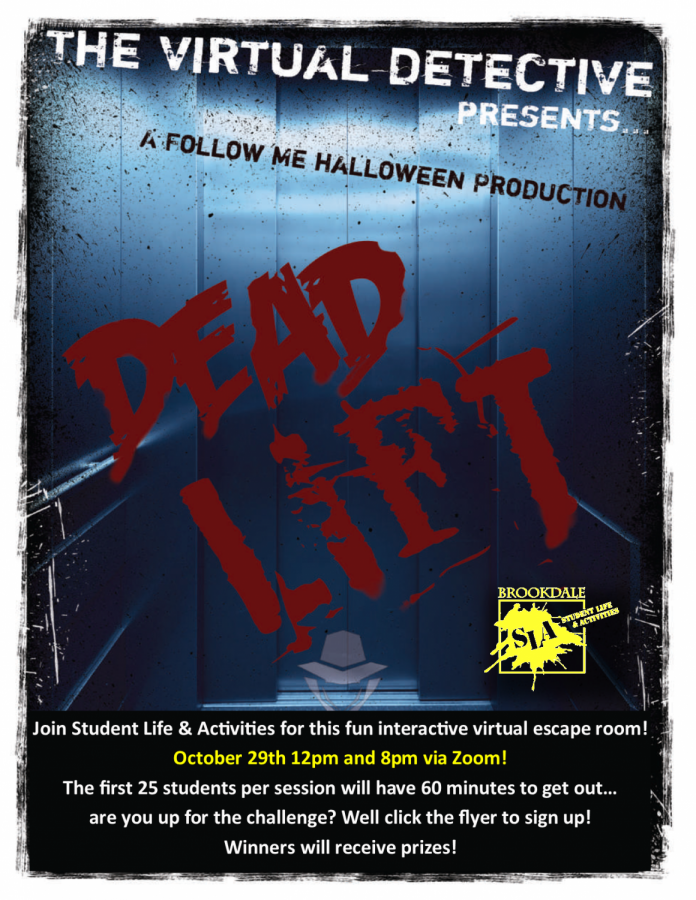 Just in time for Halloween, Brookdale students have a chance to lock themselves in a room and use only their minds and those of their companions to find their way out.
Student Life and Activities is offering 50 students an opportunity to play detective and find a way out of a virtual locked room on Oct. 29.
The hour-long event takes place both at noon and 8 p.m. Thursday, Oct. 29. However, students must make reservations in advance by signing up at https://forms.office.com/Pages/ResponsePage.aspx?id=MdE5f0eySUiS9rlp2uSSB7j-NeRY5xZNrzjI9hzfMC9UMUNTNVgySE9GOU0wUk1RMzBFWlRUMVpWNS4u
Called "Dead Lift," the event is a Follow Me Halloween Production. Students with questions about the event can email, [email protected] or call 732.224.2788.