CVA Gallery: Discover Art On Campus
PHOTOS BY JULIA KAUFFMAN: During March, the CVA gallery featured art from Jill Kerwick, Gary Paul, Julia Forrest, Isis David-Marks, and Miriam Ancis.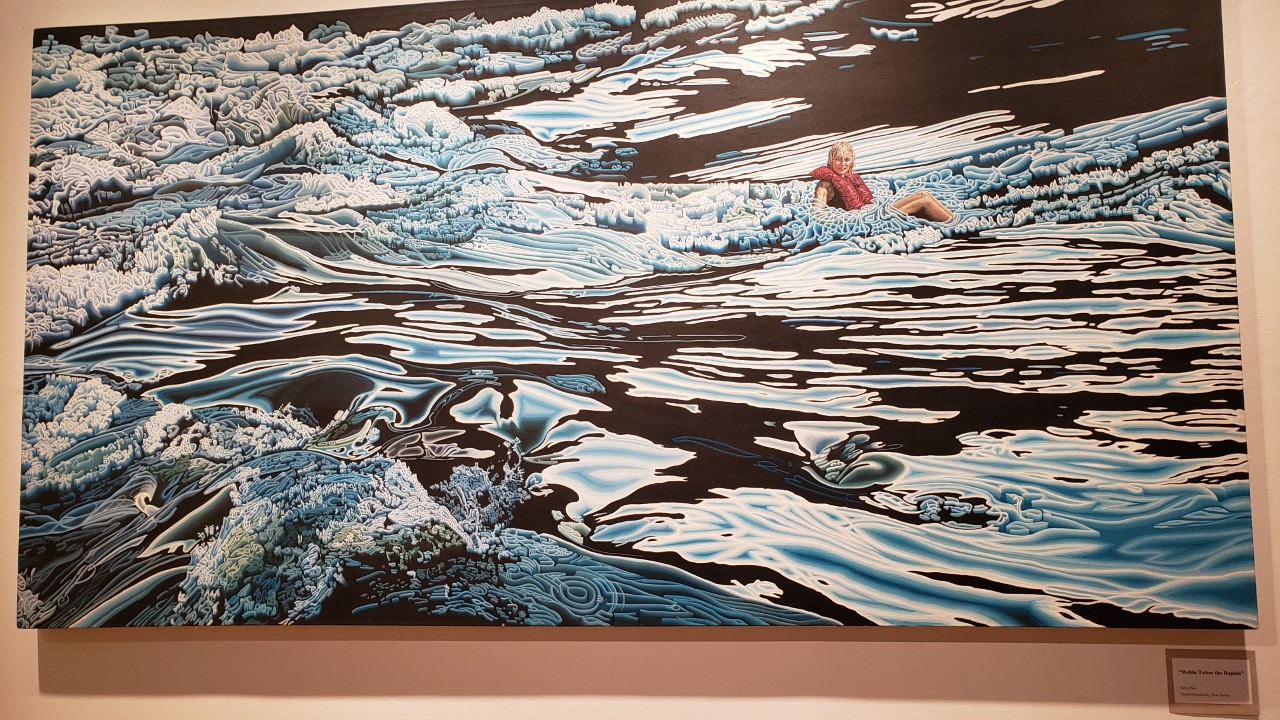 This art piece was done by Gary Paul from North Brunswick, New Jersey and it is titled "Robin Tubes The Rapids."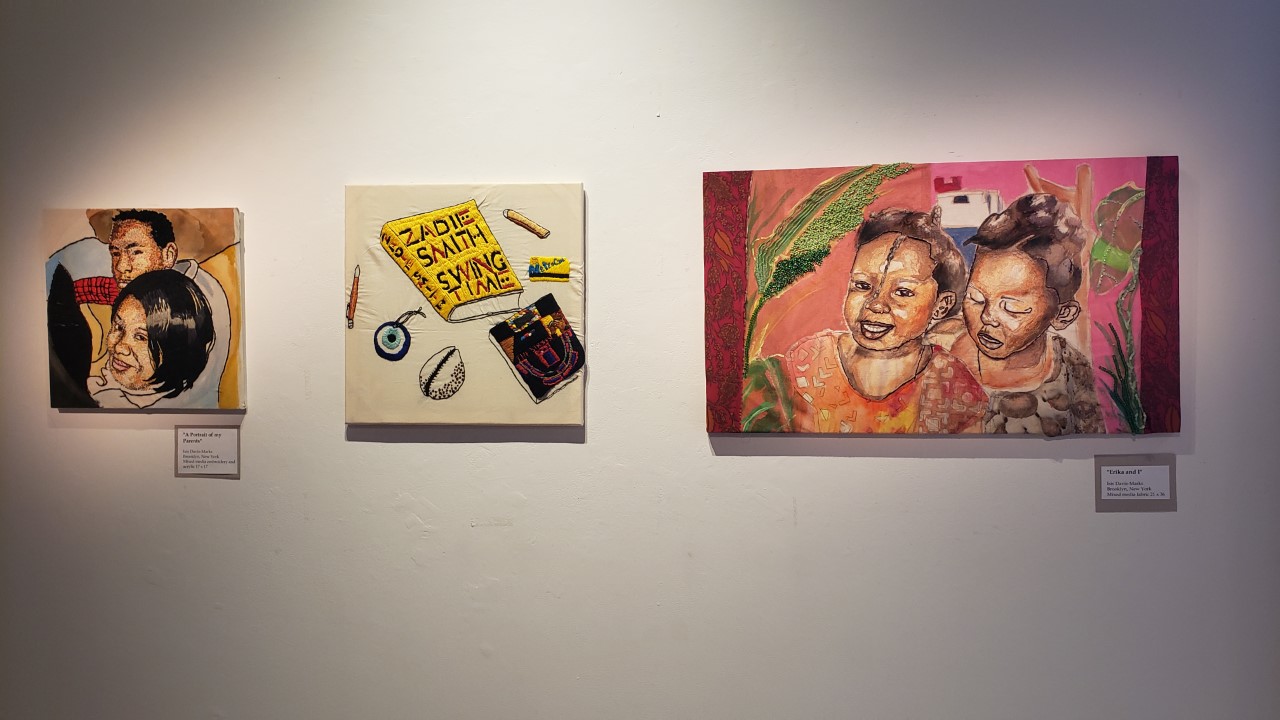 These three pieces of art are done by Isis David-Marks from Brooklyn, New York. From left to right they are titled "A Portrait of My Parents," "Zadie Smith, Palo Santo, and Pencil," and "Erika and I." David-Marks utilizes mixed media in her art with embroidery and paint.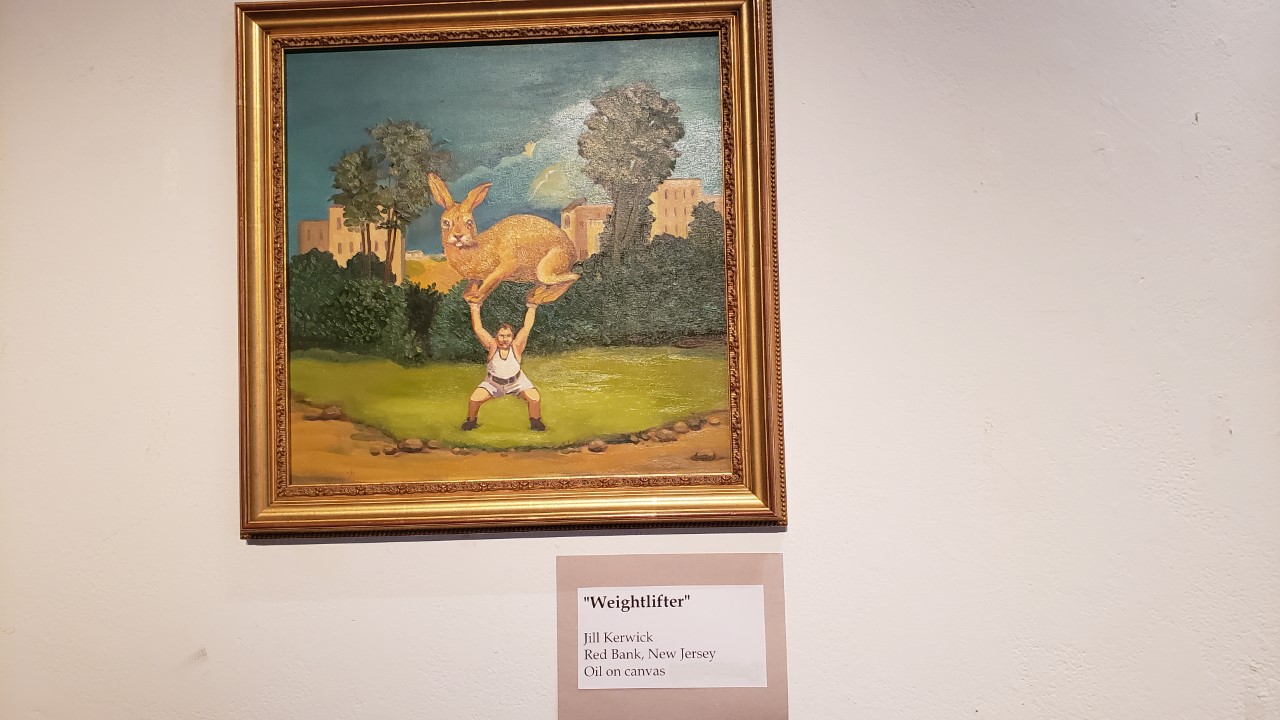 This painting is titled "Weightlifter" done by artist Jill Kerwick from Red Bank, New Jersey. It is an oil painting on a canvas of a weightlifter lifting a rabbit.