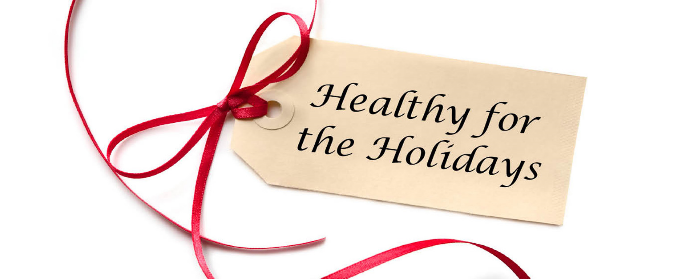 With Halloween behind us for yet another season and Thanksgiving festivities right around the corner, welcoming in the holiday season can be the most wonderful time of the year.  From New Year's resolutions to spending money on gifts for those Hanukkah and Christmas traditions, we can get lost within the shuffle. 
Determining how to have a fulfilling lifestyle to finish the year off with a bang can be the difference between healthy or poor living. 
Anything is possible during the holidays. Maybe you're going on vacation with your friends, applying for a seasonal help position at a local retail store, or hosting a holiday dinner for the first time. Whatever it is there's room for improvement with your everyday living habits and routines. 
While everyone is embracing the holiday season, remember you don't have to go overboard! So, you ask, what do you mean by overboard? Well for example, maybe you picked up that temporary seasonal work so you can pay for all those gifts you plan to get your friends, family and loved ones. While there's nothing wrong with showing your circle of people how much you love them, try to place some healthy spending limits on yourself. You can show you care without burning yourself out at work and burning a hole in your pocket.
Don't want to spend all your earnings? That's O.K.! The realization that life's expenses don't just go away during the holiday season is the first step into a healthy frame of mind and enviable lifestyle choice that keeps your bills paid and leisure shopping intact. You don't have to go in debt during the holidays. Get creative with your gifts! Craft making and sincerity in gift giving is another factor in having the lifestyle that keeps you upbeat and positive during the season. 
Are you hosting your first Thanksgiving dinner for your family in your new apartment? First off, good for you! You should be proud of yourself, and I bet you're cooking since you decided to host this year. What are you serving for dinner? Whatever it is, make sure you don't forget about yourself. While you tend to your guests make sure you acknowledge your efforts and sit down and take a load off while you watch the football game or Macy's Thanksgiving Parade. 
A healthy living decision within this time of gathering and giving thanks can be as simple as portion control at the dinner table or inviting only the people you feel comfortable enough with. Never jeopardize your feelings in order to have that stereotypical Thanksgiving dinner for the sake of saying so. 
As we end the year 2019 and welcome in New Year 2020, reflection of that past year helps you with your everyday living and gratitude toward what you have experienced. Be grateful for the simple things, show love to those who show you love back, extend a helping hand to those who are less fortunate. All these characteristics of you will help you feel empowered and healthy during the last few weeks of 2019 and into the New Year.