MAJOR LEAGUE BALLPLAYER, WHOSE MOTHER WAS MURDERED IN RACIST INCIDENT, TO DISCUSS THE POWER OF LOVE FEB. 13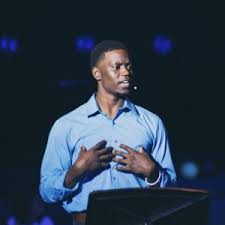 Hang on for a minute...we're trying to find some more stories you might like.
By Tatiana Mackel
"I still have to think about putting my hood on outside," said Emmanuel "Manny" Rosario, an education major and secretary for the BSU, from Red Bank. "I feel uncomfortable going home and my family has been there [Red Bank] since like the 1800s."
"America has taught me more about parenting than any book on the subject. How some women give birth to babies and others to suspects," said Mwende "Freequency" Katwiwa, famed spoken word poet in the poem, "The Joys of Motherhood". "Do I tell him that even if he pays for his Skittles and sweet tea it will still be those in the neighborhood who will watch him and see criminal before child." Her words opened up the Oct 29 meeting of the Black Student Union meeting. She referenced Trayvon Martin and other black children who had been murdered in recent years in race-based cases.
Martin, a 17-year-old black boy was visiting his father when he left to go to the store wearing a hoodie. He was murdered in 2012 when a man claiming to be part of the Neighborhood Watch approached him against the advice of police. This incited many parents to discourage their sons and young black men like Rosario from wearing hoods in public.
Freequency also addressed race-based murders between police and the public in her poem "Say Her Name." The phrase was popularized after the death of Sandra Bland, who was arrested for a failure to signal, jailed and later died in police custody.
"I'm not black. I don't like the police," said Kayla Kosowski, a nursing student from Middletown.
"Police aren't all bad. African-Americans should not [have to] have the mindset to hate all cops," said Diamond Bullock, an education major and president of the BSU, from Middletown. She goes on to explain that many African-Americans are fearful around cops and "they shouldn't have to live that way."
The Black Student Union is a club devoted to the unique struggles of those of African diaspora on campus. A safe place to discuss the everyday struggles of being black in America, it's a place to share not only the black experience but also an exchange of art, hope and ideas on how these things can be avoided, mitigated and how allies can help. Though discussions center around being aware of the perils of black life, there isn't just one viewpoint expressed. Interesting and lively debates abound about how issues of racism should be addressed and how members of the community and allies can be made aware and accountable
The BSU is all students, from all backgrounds. Those who are not black are welcome to to come and learn about the black experience and how they can make an impactful change.
"Racism is a thing. I think it could be better," said Kosowski, discussing her membership.
"I wanted to join because at the time it seemed cool," Bullock said. She was recruited by previous club secretary Khalil Walker, who told her that members help out with community projects while learning about history and themselves.
Since then Bullock has become a club leader. With high praises from club advisor Nancy Kegelman. The club was defunct and not really doing much until 2018, the year Bullock joined.
"We are growing not just in numbers but our knowledge too," Bullock said.
"She revitalized it," said Kegelman, who works on the planning and institutional effectiveness, institutional reach and student surveys.
The club's theme this year is "Hope and Empowerment." To celebrate that theme the BSU has booked Major League baseball player and inspirational speaker Chris Singelton to come and talk to Brookdale students in February.  His message is entitled "How do you Respond when the Unthinkable Happens.
Singleton became an inspiration to his hometown of Charleston, S.C. and the nation when he publicly forgave his mother's killer. Sharonda Coleman-Singleton was one of nine people killed by a white supremacist in Mother Emmanuel A.M.E. Church June 17, 2015.
In an interview with ESPN on their E:60 program, Singleton describes what inspired him to begin these lectures.
"I want to teach others to love one and other not based on race, religion, or skin color," said Singleton, while sporting a "love is stronger than hate" t-shirt under his sports coat, the mantra and backbone of his lectures.
In addition to Singleton's visit, the BSU is planning to host a couple more panels this semester.
The club is looking for new members to help plan new events and raise funds. If you are interested in joining you can come to a meeting, which is held every other Tuesday in MAN 100 starting at 11:30 or contact the club advisers Kelli Sanders at 732-224-2774 and Nancy Kegelman 732-224-2221 or club email [email protected].