Oscars 2020: Wins and Loses for People of Color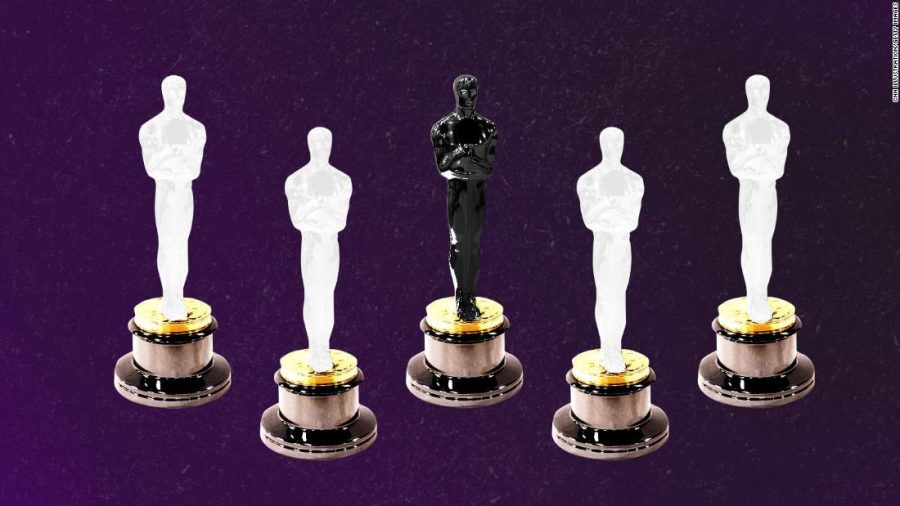 Awards season is always filled with buzz about who deserved what award, who wore which designer, and what speech made people get up for a bathroom break. People can often predict who will win awards at the final event‒ The Oscars, by the awards won at previous shows such as the Golden Globes, the Screen Actors Guild Awards, etc.
This year, it was almost laughable how predictable the acting achievement awards were. However, one film that is not typical for American audiences left a remarkable impact on viewers and the Academy.
Since the S.A.G Awards aired, actors Renee Zelwegger, Laura Dern, Brad Pitt, and Joaquin Phoenix swept the statuettes for achievements in best acting in lead and supporting roles. However, it wasn't the political messages from Phoenix or the lengthy shoutouts from Zelwegger that rubbed people the wrong way. No, it was the lack of diversity yet again.
After the film "Moonlight" won best picture in 2017, film fans were hopeful of a more inclusive future for the Academy. Yet, the all-white nominations (aside from one in the best actress category where Cynthia Erivio plays a slave abolitionist) discouraged many movie fans. The absence of any women in the best directing category puzzled others as well, seeing as Greta Gerwig's adaptation of "Little Women" was nominated for best picture. Presenters joked about the nearly all-white nominees and lack of women, yet little was actually done about it.
"It doesn't come to me as a shock that women and other minorities weren't recognized for their work, which is sad. Everyone knows the academy is full of old white men who won't change how they vote. Luckily for filmmakers like Lulu Wang and Greta Gerwig, the time will come when the Academy is no longer a majority of older white males. Everyone who appreciates their films knows that the meaning of their work goes beyond the Oscar," said 19-year-old film major Michael Aron of Neptune.
Despite minimal people of color and women directors, an important milestone was reached when the South Korean thriller "Parasite" swept the awards show with the most Oscars won, including the ultimate win of Best Picture, being the first non-English film to do so in the Academy's 92-year-long history. The film's director, Bong Joon-Ho, became a fan favorite this awards season with his humorous remarks and charming translator. "Parasite" winning several Oscars touched film fans deeply.
"' Parasite' winning was in a way a powerful shift in what it means to make films for Hollywood elites. It felt like a battle was won, a battle I've been thinking about for years now: Asian representation in film. Asian countries have been producing fantastic movies for decades. Since Parasite is the international film to win best picture,  it gives me hope that there will be more representation for Asians in this industry," Aron continued.
"I think the lack of acting nominations speaks to how western audiences view East Asian actors, which is to assume that they can't emote. I think Asian actors winning recognition is the hardest barrier to be broken," said 28-year-old film major Rosan Hwang of Brooklyn.
"Something I think many people are overlooking is that the producer of 'Parasite' is a woman. That is significant because there aren't a lot of women producers in the film industry," Hwang continued.
Movies are a significant art form that often reflects real life and society. When people feel represented, it gives hope for those with aspirations in this old white male-dominated industry. Although the Academy is constantly changing, there is always room for more inclusivity among races and genders.