Free Yoga At Brookdale Proves Popular; Check It Out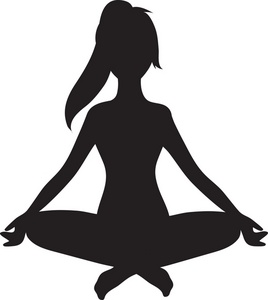 "Having a full class today of 28 members, we understand that many Brookdalians and community members are interested in seeing what they will benefit from yoga," said Gina Giannattasio, during a free yoga class at noon Feb. 16.
Presented by the Wellness Center, the one-hour free classes Giannattasio leads are designed for all experience levels.
"This is my first yoga class I'm attending at Brookdale and would like to relax my mind and forget about my assignments," said Alyssa Harvey, a 20-year-old marketing major from Tinton Falls.
"I enjoy attending the yoga sessions with my friends since it gives us a break from our classes," said Isabella Leonardi, a 19-year-old liberal arts major from Monroe.
Walking into the room, yoga mats are already laid out and instrumental music is being played. Many people bring their own water bottles, mats and yoga blocks, but it is not necessary.
At the start of a session, members do some simple stretches or silently engage with friends before yoga begins.
"Entering the room, I instantly felt relaxed," Harvey said.
The beginning of yoga starts out with sitting in a comfortable position and simply pressing your palms together.
"Bringing your hands together helps you focus your attention and feel centered," Giannattasio said. Many members in the audience take the time to gently close their eyes to feel the sound of the music and listen to Giannattasio's voice. "Focus on your breath and relax your mind."
When the hour is over, many attendees say they feel revitalized.
"Attending yoga really helped me de-stress," Harvey said. "I feel that this event is important for college students to attend with the amount of pressure that we are faced with."
"I try to come to these classes when I can since they are free and help me feel relaxed at the end of the session," Leonardi said.