Quarantine Things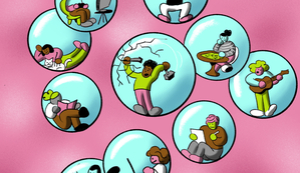 Staying home has never been more important than now. Self-quarantine does not have to be boring. There are many different things you can do to keep yourself occupied.
Working out has never been easier. There are many different free resources you can use to stay in shape. YouTube is filled with great videos ranging from Zumba classes to ab workouts. Apps such as "WorkoutWomen" have different workout programs you can follow along with. They calculate how many calories you burn a day and they can keep track of your weight loss.
Jenna Giuliano, a 20-year-old humanities major from Howell, said, "My Zumba instructor has videos on her page on YouTube that I do sometimes. She has been going on Zoom but I keep forgetting to join in. I've been going on walks and doing my own exercises at home too."
Torie Gulizio, a 20-year-old music communications major from Middletown, said, "I've been trying to work out every day to keep myself busy."
TikTok has become one of the most used apps during this quarantine experience. People from all around the world, ranging in ages, have been seen using this app. It's a great way to use up some extra time.
Amanda Payne, a 20-year-old creative writing major from Millstone, said, "I like the comedy aspect to TikTok because when I'm down or just not feeling that great especially in these times I'm glad I can turn to that to brighten my day and laugh."
Cleaning out your bedroom or house has also become a great time spender. You can get organized without ever having to leave your home. Try going through all your old clothes and see what can be donated. This will make you feel better in the long run. Starting a new hobby can be fun and beneficial also.
Payne said, "I've been going outside when it's warm out and fixing up my room. I've been focusing on the little activities to do like painting when I'm not doing my school work."
Online shopping has also taken off since quarantine started. Since people can not shop in person they have turned to sites like Amazon to get their basic needs.
Sarah Hare, a 20-year-old liberal arts major from Red Bank, said, "I've been shopping online at American Eagle for clothes and Lush for cosmetics."
Gulizio said, "I'm definitely online shopping more than before, but since I'm currently not employed, I have to cut back on it."
In these difficult times, it's important to stay home and stay safe. Remember to wash your hands and practice social distancing.