CDC Director Says Second Wave of COVID-19 Could Come This Winter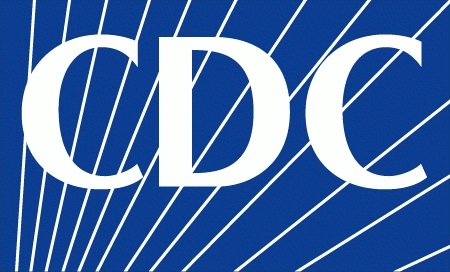 Director of the Center for Disease Control (CDC), Dr. Robert Redfield, told the Washington Post in an interview last Tuesday that a second wave of coronavirus could hit the U.S. this winter and be "even more difficult than the one we just went through."
It could be more difficult than the current pandemic because a second wave of coronavirus could occur in conjunction with the flu season. According to the CDC, flu season begins in the fall. Flu season peaks "between December and February." If a second wave comes this winter, the nation must find a way to treat flu and coronavirus patients simultaneously. This also means the state and federal governments may have to set guidelines for citizens to cope.
If a second wave of coronavirus breaks out in the upcoming fall or winter while flu season is occurring, it is fair for Brookdale students to wonder if they are facing another portion of a semester or more online. For now, Summer I and II are online.
"Honestly, I would be really frustrated if we get another bad wave and have to deal with classes online again and not be able to get a physical feel of the school I'm going to transfer to," said Royce Tucker, a 19-year-old business administration major from Keyport.
If students must return to virtual instruction at some point in the coming school year or remain online, they are supported by their experience this spring. Students may learn more about how to succeed online by the end of this semester.
"If it ends up becoming necessary for all classes to transition online once again, I would definitely encourage maintaining the standard routine one would normally have for on-campus courses," said John Schmidt, an 18-year-old graphic design from Matawan. "Showering before class, getting dressed, and working in a different environment than one's bedroom all help in distancing school from home, which in turn helps maintain a healthy state of mind in these troubling times."
There may not be a second wave of coronavirus this winter or fall. Rather, schools may be in the works of preparing for one in whatever ways they can.
"Emailing your professors and voicing your concerns is the most important way to prepare for a transition. This past transition I was constantly emailing other students and professors and I feel very comfortable," said Kathleen Hyer, a 19-year-old journalism major from Middletown.
"Taking online classes right now has been really difficult, with the lack of motivation and my constantly changing work schedule. So I would hope this whole COVID-19 would die down by then," said Faraz Ali, a 20-year-old social work major from Freehold. "If it doesn't I would take less classes online during the fall semester."
Bill Gates told CNBC in an interview aired on April 9 that he thinks school "will be able to resume in the fall." He mentions there are U.S. school districts that didn't transition online "because it would be unjust in terms of the kids who don't have access." These situations question whether school systems across the nation can handle a second wave next school year.
Information surrounding COVID-19 changes regularly. New questions surrounding planning the fall semester continue to spring up as time goes on, and they will be answered eventually.