Editorial: Time to Move On and Move Forward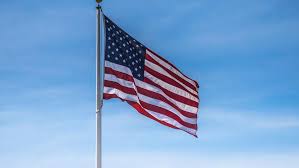 After four long days of waiting to find out who would be called the President of the United States for the next four years, on the morning of Saturday Nov. 7, America found out that former Vice President Joe Biden has been elected the 46th President of the United States.
Biden is no stranger on the political stage. He is widely known for his close relationship with his former boss, President Barack Obama, and for his lengthy career in the United States Senate, a career that began when he was elected at age 29.
Along with Biden is Kamala Harris, the freshman U.S. Senator from California, who will be the 49th and the first-ever female Vice President of the United States.
There have been a multitude of allegations of voter fraud in the most competitive states where President-Elect Biden won, most of which coming from President Donald Trump.
Personally, when all the lawsuits and recounts are over, I believe that the result of the election will not change, and that Joe Biden will indeed be our president on Jan. 20.
Whether you voted for or against President-Elect Biden, now is the time to move on and move forward with our lives.
Noticeably, our country has become so divided politically that it has become incredibly sad to watch. Families have been ripped apart over politics. Friendships and relationships have been broken off because there have been stark political disagreements.
I have seen from the extreme right that anytime you call someone a liberal, it is almost perceived as another word for evil. From the extreme left, anytime you argue with a conservative, the conservative gets called a racist, xenophobe, homophobe, etc.
To both sides, we need to stop that kind of divisiveness and get back to a sense of decency for one another whether we may agree or disagree politically.
Now that we are in the post-election period, as Americans, we should all set an example to the rest of the world that we will all be successful for the next four years no matter who the president will be. The First Amendment gives us the right to have our own political views and voice our views as loudly as we can. However, at the end of the day, we need to realize that we are all Americans and, moreover, we are all human and are created equally.
I believe there is something to be learned from one another. I would advise everyone to have your own views, of course, but also to be very open-minded when it comes to having a political debate. Now is a great time to reach out to our counterparts who have opposing views and show that we will continue to stand up not as proud Democrats or Republicans, but always as proud Americans.