Lovecraft Country: Using Horror to Fight Racism and Sexism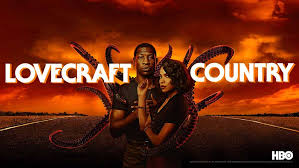 Lovecraft Country has ended for the season, but its effects are still ever so present, and many are experiencing withdrawals from it. Podcasts have been started, and even Facebook groups have faithfully discussed, dissected and continue to talk about the series, especially those in the Black community.
Who would have ever even imagined a science fiction series with a cast of Black actors who are fighting the supernatural and the effects of white supremacy all at the same time?
"In horror, there's a level of anxiety that your life can be taken at any moment," Misha Green, the executive producer, writer, director and showrunner told the New York Times. "That's the Black experience."
The show, based off the 2016 novel of the same name by Matt Ruff, is about two Black families and their adventures through 1950s Jim Crow America and the supernatural. Ruff was able to take the racist tone of H.P. Lovecraft's work and reverse it, giving the people of color in his stories a real voice, while keeping his horrific monsters.
"I gave Misha my book, my notes and my blessing, and then I got out of her way, which has proven to be an incredibly smart decision on my part. I'm thrilled with the series. It's very faithful to the spirit of the novel, while not being afraid to change things up and take the story in surprising new directions. I couldn't have asked for a better adaptation," Ruff told The Nerd Daily.
Green, in conjunction with Jordan Peele and J.J. Abrams, has created a powerhouse of what horror and sci-fi could and should look like to the Black community.
"I said, 'I want to go big, I want to go epic, I want to take what Matt Ruff had done in the novel, which is try to reclaim space for people of color who have typically been left out,'" said Green to Adweek. "It's one of the reasons we brought it to HBO because we wanted it to feel like a movie every episode."
Green even takes it one step further by changing her adaptation to being loaded with feminine power. The book speaks highly of the leading women but leaves the heavy lifting to the men.
"The novel was very feminist-forward. Leti was doing a lot of the saving of the day and was a character who had such an inner life — I wanted to see more of that. Other than giving this really beautiful gift of his book, Matt gave the gift of saying, 'It's yours now. Go for it,'" Green told The New York Times.
"In terms of Christina, it's really not that complicated. If we're exploring levels of power and using magic as the overlay of that, it just felt right to explore what it means for a white woman who doesn't technically have power to have stolen some of that power. Just like our people are technically stealing the power that was stolen from people like them. And by changing [the teenage boy character] Horace from the book into Diana, we were talking about #SayHerName [the campaign dedicated to Black girls and women who are victims of police violence]. When we were writing, we were seeing depictions of what this stuff is like for teenage Black boys. What does it look like for Black girls, who also are in a horror movie everywhere they turn?"
"…My entire being fights white supremacy," said Green during a Shondaland interview. "That's what we're doing continuously just by waking up in the morning and continuing to do stuff. Also, storytelling, obviously. I feel like I use my storytelling to do that, I use my relationships with people in the world, it's a tough question to answer because I feel like just by existing we're kind of fighting it in a way, too."
Catch the series on HBO, HBO demand, or your favorite streaming source.