New Wave of COVID-19 Cases Prompt Governors to Take Stronger Measure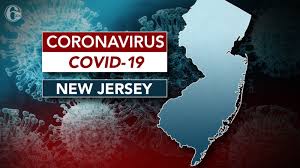 All over the country, coronavirus cases are rising in large numbers after venue capacity restrictions and quarantine rules started getting lifted amid a steady decline of the number of cases over the last few months. New Jersey reported 4,073 new cases and 50 more deaths from the disease while hospitalizations rose for the 26th straight day.
Gov. Phil Murphy, along with State Commissioner of Health Judy Persichilli, advised residents to continue to stay at home for Thanksgiving amid this second wave of cases and forget traveling altogether. Aside from the exception of traveling within the tri-state area, New Jersey had a specific list of states with rising cases that would show residents, if they so choose to travel to New Jersey from one of those states, they would be advised to quarantine for 14 days for precautionary measures.
Murphy said to forget the travel list and rather told residents not to travel at all given how the number of cases are rising all over the country. He has also warned that the next few months are bound to be brutal with the temperatures dropping and more people staying indoors rather than going out.
He has announced that he has not yet ruled out ordering another statewide shutdown like he did in the spring when the disease originally started spreading.
Officials are stressing that we all need to keep wearing our masks, socially distancing from others, washing hands, and avoiding large gatherings. This will be the only way that we can combat this virus, flatten the curve as best as we can, and hopefully give us an opportunity to go back to normal and go out and live our lives once again.