WILL Fundraiser Supports 180 Turning Lives Around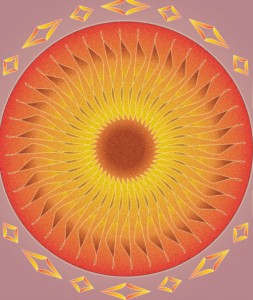 During the Dec. 1 Women in Learning and Leadership (WILL) club meeting, members discussed the on-campus fundraiser they will be having during Student Life's Take and Make Event from 10 a.m. to 3 p.m. Dec. 8 to Dec. 10.
WILL plans to sell scarves and hats knitted by member Alexis Mack's grandmother to raise funds for 180 Turning Lives Around. "She's really excited to contribute," said Mack of her grandmother's handiwork.
"It's cool," said member Amanda Zelevansky. "We can say that we're selling products made by women, for women."
Discussing the nonprofit WILL is supporting, club adviser, Roseanne Alverez, said, "They do really amazing, important work." Alvarez, who noted that WILL has supported 180 in the past as well, explained that the nonprofit offers support and assistance for victims of domestic violence and sexual assault.
The club will be limited to no more than two representatives at their table at a time due to COVID safety restrictions and will be accept cash during the fundraiser.
Also discussed at the meeting was Alverez's concern about filling leadership roles within the club next semester. "We will be losing our president for the club," she said. "I want us to think about continuity."
She invited current members, and anyone who wants to join, to step into leadership positions in order to maintain the club.
This semester has been challenging for all Brookdale clubs as they struggle to remain active while classes are mostly online. WILL has a history of hosting several events, panels, and fundraisers throughout most long semesters in an attempt to involve their membership and give back to the community. This semester WILL held a virtual panel on the legacy of late Supreme Court Justice Ruth Bader Ginsburg.
Ultimately, "WILL is a space for women," said Alvarez. "The club provides opportunities for women to lead and organize presentations and get involved." There seems to be an ingrained support system within the club, and while men are invited to join, the membership has typically consisted of women.
"It's not just about advocating and raising awareness, it's about connection," said Alvarez. "I want women to feel like they've found something when they leave."