Trustees Vote to Freeze Tuition for 2021-2022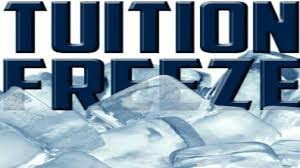 Tuition and fees have been frozen for 2021-2022 due to extraordinary circumstances resulting from the impact of COVID-19.
The Board of Trustees made the decision last Tuesday, Jan. 26, voting to use $1.7 million in cash reserves to balance the budget rather than increase student costs. The board also accepted coronavirus relief funds from the State of New Jersey.
In other news, the board welcomed the return of former Trustee, Latonya Brennan, and approved hiring Nancy Kaari as Vice President of Advancement. Kaari served 25 years with the Red Cross, most recently as the executive director of the Jersey Coast chapter.
During public comments, adjunct math professor and chairman of the adjunct negotiating committee, James Schmitt, explained that the committee has been attempting to negotiate an "independent, fair, and equitable" contract since July of 2019 and requested a review that results in an updated contract to meet the needs of adjunct faculty at Brookdale.
Also, English Professor Jack Ryan requested a review of the new Brookdale website, citing feedback from colleagues and students.
"I think that we have to reinvestigate how to make the ease of payment as simple and as effective as we can…I think that something we have to watch out for is that we don't frustrate the very people that we're trying to get enrolled," Ryan said. Specifically, he asked that the board review a glitch where students are accidentally being dropped from classes.