Give Netflix a Break, Fun Stuff You Can Do from Home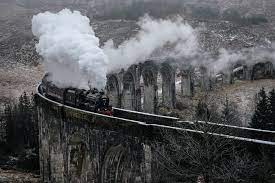 Even with the vaccine rollout and the warmer weather beckoning us to venture beyond our front door, a recent survey taken by NYT suggests a significant portion of Americans may still be hesitant to return to pre-COVID routines and going out amongst crowds until most of the American population is vaccinated.
It seems businesses have learned a few things over the last year to upgrade the customer experience and keep customers engaged. This has been to their benefit since organizations have seen a significant increase in attendees after properly modifying their processes and products for virtual consumption.
Assuming there may be no semblance of normalcy until the end of the year, it's time to give that Netflix account a break, postpone your plans on that new sourdough starter you read about, and plan for some uniquely fun and productive experiences at home.
Here are some of our picks for a few cool things to try: Liven things up in the kitchen. Websites like Goldbelly.com are hosting not only cook-along events but eat-in events as well. Eat with your favorite celebrity chef or cook your favorite treat from popular establishments like New York's famed Magnolia Bakery, the southern staple Hattie B's Hot Chicken, or New Jersey's own Tony Baloney's.
Once you book the event, an email is sent with Zoom details, and a meal kit is sent a day before the virtual meet. If you are looking to level up in the kitchen, without the financial commitment, try food blogger, Joshua Weissman's super-popular YouTube channel where he shares affordable cooking tutorials on everything from Beef Wellington to Popeye's Chicken Sandwich.
Plan a travel excursion or a bucket list. 2020 was the year of digital excursions, with most of us looking for a reasonable alternative to satisfy the urge to travel. The European tour site, "Take Walks" offers a unique spin on virtual tours and lectures. For a nominal fee, you can join a live "tour" or lecture with others around the world—touring sites like The Catacombs of Paris or the ruins of Pompeii.
Just as you would in person, you'll be able to engage with other attendees and ask questions of the tour guide. While virtual trips are fun, nothing will compare to the real thing. Fortunately, vaccinations are underway, so it's not too early to plan a travel bucket list for your next trip once COVID restrictions are lifted.
For now, the virtual alternatives will have to suffice. Quarantining has limited our ability to gather in groups in person, but that does not mean we can't gather together for fun and games.
Escape rooms have gone virtual, and now you can have an adrenaline-pumping experience with anyone anywhere in the world! The virtual escape rooms are not much different than their real-world counterparts. Each room has a story to it, with the ultimate goal being to escape from the room via a series of puzzles worked on with your teammates.
It literally pays to do your research on these different sites as most of these online rooms require a four-person minimum for booking. Some charge a flat fee for one hour, while others charge per person. If you do your research, you should be able to find a room that works best for you and your group.
After doing some of my own research, I was able to find some pretty great escape rooms with both lower and higher price points, depending on what kind of experience you're looking for. Recommended: Escapeology, Hogwarts Digital Escape Room, or attend a music or film festival.
Many high-profile film and music festivals have been inaccessible for the average American and something that concert lovers worldwide have been yearning for, but the pandemic has afforded patrons a new approach to the experience by moving most of the events online.
This year's SXSW festival in Austin ran from March 16 to March 20 and was the beginning of that transition to a purely online experience, providing access to their music showcases, conference sessions, exhibitions and more.
If you couldn't make SXSW, you'll have your shot at the New York Film Festival, the AFI Latin American Film Festival, and Woodstock Film Festival—all hosting remote events this fall.
Virtual comedy shows:
Comedians have been limited with their ability to tour, but that hasn't stopped many from still finding a way to bring on the laughs. They have been finding ways to create their own content and event sites like Eventbrite are a great resource if you'd like to explore your options on how to get some laughs at a price that fits within your budget.
Do good:
Looking for a way to support your community, but uncomfortable with volunteering in person? One option is to volunteer to book vaccination appointments for others who might be less tech-savvy. As it stands now, there are many homebound individuals and fewer appointments to be had. There is a great sense of reward for helping those who might be unable to secure an appointment.
As the authorized groups continue to expand, it may become more difficult to lock in appointments for those who are unable to do so on their own. The privilege to help others is always a silver lining for any situation.
There are also many other options if you look carefully. Here are a few that stood out to me: Catchafire: An online database specifically for someone looking for a range of remote volunteer opportunities with varying timelines and needs.
Amnesty Decoders: A group of volunteers who detect global human rights violations like oil spills, evidence of drone strikes, and even abusive tweets. Crisis Text line: If you have the capacity to emotionally support someone in crisis, this hotline needs volunteers to support those having a difficult time. It's been a wild year.
Hopefully, restrictions will start to wind down with the release of these vaccines for Covid-19 and infections trending down. Until then, we will all have to get accustomed to this new virtual world. However, even when things do get back to normal—whatever that means—the accessibility that these virtual accommodations have created should be here to stay. This new way will afford all of us the privilege to enjoy almost all the fun and exciting things this post-COVID-19 world will have to offer.