Students Share Cultures at Virtual International Festival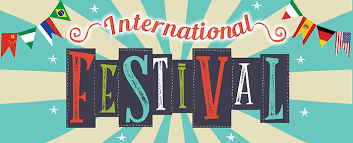 More than 30 students, professors and guest attended the virtual International Festival at Brookdale Community College. They shared different cultures, music, food and destinations all over the world.
"We organize the International Festival every year, giving the chance to our students to get to know different cultures. It is challenging this year following the COVID 19 restrictions. Due to the ongoing pandemic, the event is held virtually. But even through Zoom we guarantee everyone a lot of fun and an interesting experience," said Lucy Wadych-Ketley, adviser of the International Student Association.
During the world's current pandemic travelling is like a dream for most of us. But through students presentations about their favorite destination to travel, even just virtually, we have the chance to visit beautiful and interesting places like South Dakota, Mexico, Seoul, Poland, London and many other mysterious corners of the world.
Bouchra Charabaty is a second-year international student in Brookdale community college. She introduces to us interesting and exciting facts about her home country of Lebanon.
Malgorzata Sikora shows us beautiful hills and mountains hiding in far away Poland.
Judit Papp tells more about her trip to South Dakota where she made a movie about the native Americans, who still keep the traditions and the culture for so many years.
The International Student Association is a club welcoming all Brookdale students to join it. This diverse group of people is trying to represent various nationalities and cultures. It goals are to exchange different cultural background, develop friendship, provide support to each other, and engage in the outside activities.