Alvarez: Reproductive Rights Are Human Rights
On Saturday, Oct. 2, The Women's March rally in Red Bank drew approximately 650 participants, including Brookdale students and professor Roseanne Alvarez, who is the coordinator of WILL (Women in Learning and Leadership).
"I'm here because I can't not be here; it's at the heart of what I teach: 'the personal is political,'" Alvarez said during the event, which began at the Red Bank train station where state Senator Vin Gopal, a lifelong Monmouth County resident and defender of women's rights, rallied the mostly masked crowd before the march proceeded to Riverside Gardens Park.
"We must stay alert and active – we can never let what happened in Texas happen here!" Gopal said, referring to the Texas Law that bans all abortions after six weeks, before most women know they are pregnant. The Texas legislation also encourages private citizens to file a lawsuit against any person they believe "aided and abetted" an abortion, providing bounties for informants. As written, an Uber driver or parent or friend who gave a woman a ride to or from a provider would be liable for $10,000 plus court costs.
In addition to The Women's March group, Planned Parenthood, The League of Women Voters and the NJ Coalition for Reproductive Rights participated in and supported the march and rally.
As the chanting crowd marched through the streets of Red Bank, they were met with mostly female police officers who stopped all traffic so the march could proceed without interruption. One smiling officer was thanked by the marchers. As she shouted, "I've never been happier doing my job!" The crowd then erupted in cheers of appreciation.
As participants spilled out into Riverside Gardens Park, speakers, including Mike Beson, a candidate for Monmouth County Commissioner, Assembly Members Eric Houghtaling and Joann Downey, and others spoke of the need to send a clear message that women will do whatever it takes to defend their right to reproductive freedom.
The participants were a diverse group of women, men and families. Signs ranged from "Grandma is Marching for the rights of her Granddaughters" to signs proclaiming, "Ruth Sent Me" alongside images of Ruth Bader Ginsburg. The dominant message of the day was that activists were working to both overturn the Texas law and prevent similar restrictive laws from spreading to New Jersey.
"Reproductive rights are human rights. Full stop. It's not a slogan or a chant; it's not a T-shirt or a social media-worthy poster or protest sign," Alvarez said. "It is the fundamental, global recognition of the human right to dignity, autonomy – freedom from coercion and discrimination. I could go on and on because this is about reproductive justice.
"There are many intersecting concerns – from forced sterilizations to maternal mortality rates – that are also part of the international movement for reproductive justice," Alvarez said. "In the face of one of the most blatantly and dangerously unconstitutional state laws passed in our lifetime, this collective demonstration of support and solidarity gives me hope, but most importantly, the determination to keep doing this."
The Women's March is a women-led movement providing intersectional education to harness the political power of women and their communities. It began in 2017 as a spontaneous protest to address the assault on women's rights and has grown into an organization with a unique ability to respond to and empower everyday women.
"We believe that women's rights are human rights and human rights are women's rights." The goal of The Women's March is to create a society in which women are free and able to care for and nurture themselves and their families in a safe and healthy environment. This is accomplished through trainings, outreach programs and events. The Women's March is committed to "dismantling systems of oppression through nonviolent resistance and building inclusive structures guided by self-determination, dignity and respect."
For more information: Mission and Principles — Women's March (womensmarch.com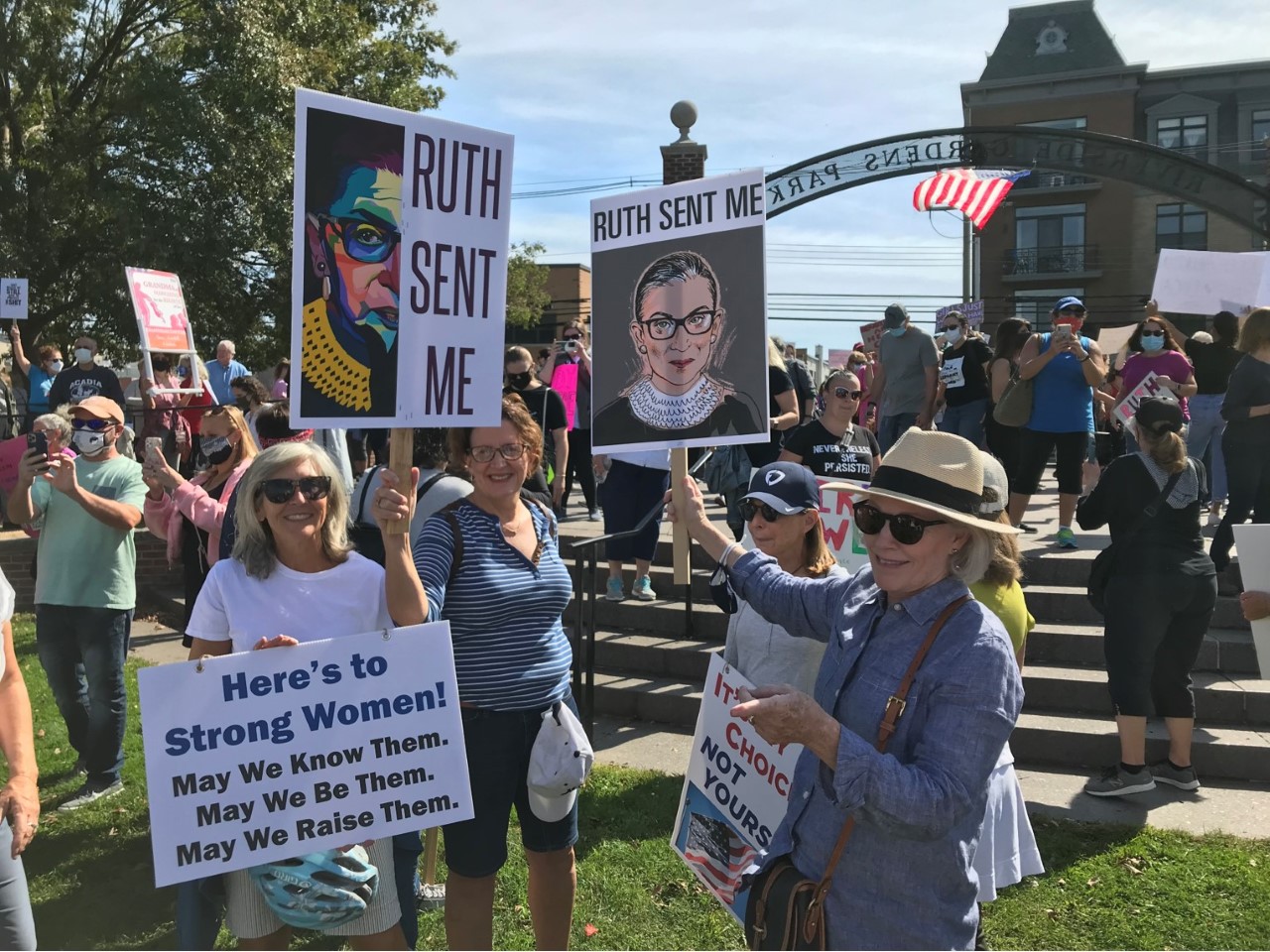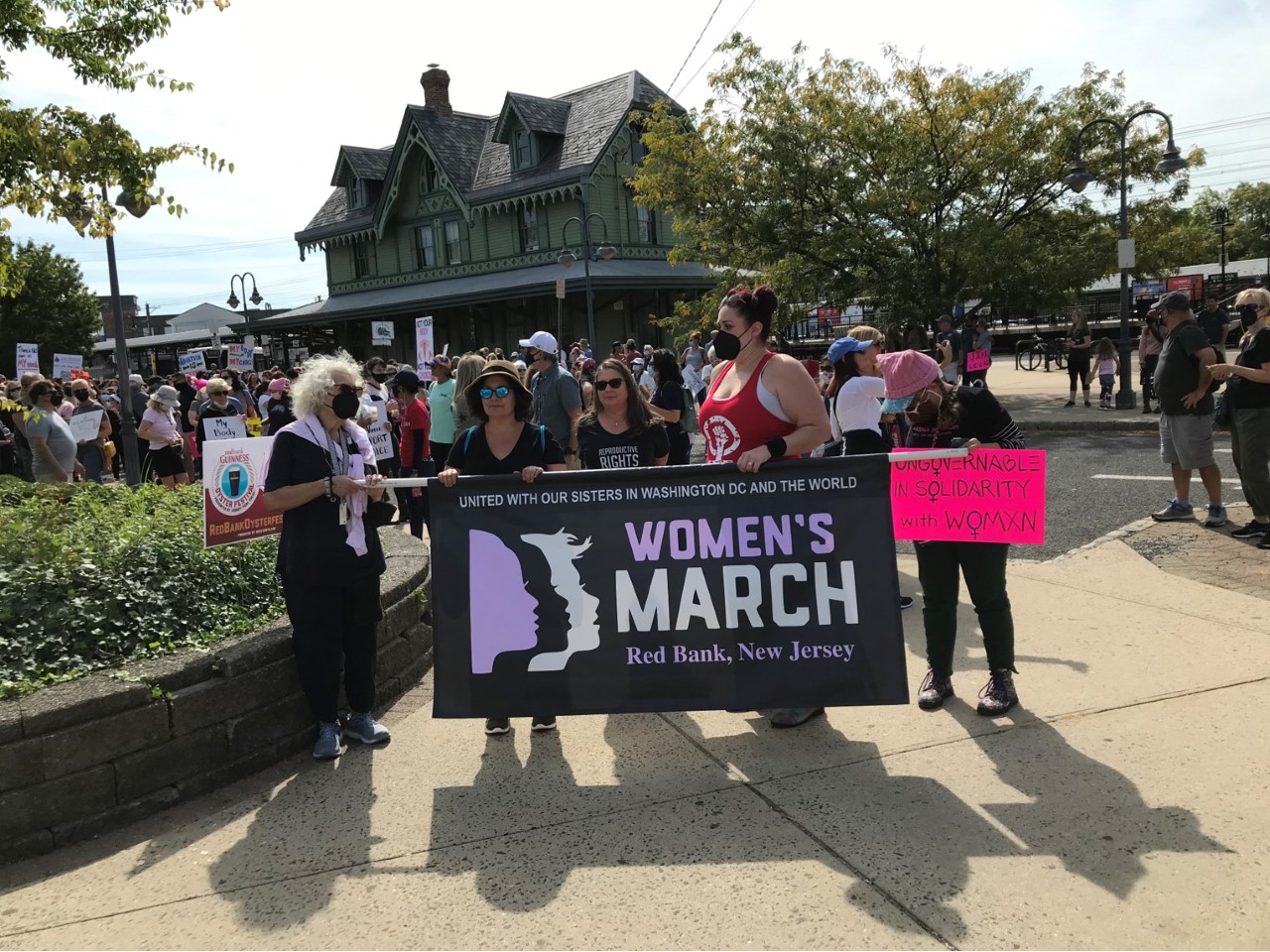 )