Domestic Violence: Everyone Knows Someone Panel Takes Place Thursday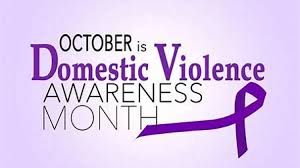 Brookdale Community College will host #Every1KnowsSome1: Domestic Violence Awareness Month Discussion Panel and Audience Q&A 7 p.m. Thursday, Oct 28 via Zoom. Registration is required.
"Domestic violence in the digital age is increasingly becoming more accessible in this day and age with social media, and other forms of surveillance such as hidden cameras and GPS trackers," said Kimberly Lopez, a 19-year-old psychology major from Matawan. "As an aspiring psychologist, helping people is my main goal in life. I am really hoping that with this discussion, we can help educate and even inspire anyone in the audience."
Beyond the headlines and social media feeds, the reality of domestic and dating violence is something that touches all lives. Join WILL (Women In Learning and Leadership) and guest panelist, Crystal Watson, program coordinator at 180: Turning Lives Around, for an important and timely discussion that will cover the issues impacting our community while offering insight into the support services provided by 180: Turning Lives Around.
"Being educated about domestic violence at a young age is so important to helping people identify when domestic violence is present as they get older," said Ana Marziano, an 18-year-old biology major from Spring Lake Heights. As a panelist, Marziano said she will introduce students to the issues related to "how domestic violence affects children and about situations that relate to that, such as generational trauma."
"I am very excited to spread awareness about this topic because domestic violence has directly affected my family and my personal life," Marziano said.
WILL: Women in Learning and Leadership is a collegiate leadership program that provides participants with academic and co-curricular experiences designed to develop a student's leadership throughout their undergraduate collegiate experience at Brookdale. Students participating in WILL: Women in Learning and Leadership will experience a transformative educational curriculum through inquiry, experiential and project-oriented pedagogy, and course work.
Register to participate via Zoom here.
Attendees may submit questions in advance to: [email protected].
If you or anyone you know needs help, call the emergency hotlines as follows: domestic violence: call (888) 843-9262, sexual violence: call (888) 264-7273, deaf & hard of hearing: text (732) 977-2832, 2NDFLOOR® youth helpline: call or text (888) 222-2228 or the family justice center: call (732) 264-4360 ext. 5000. If you are in immediate danger call 911.