WILL Club Works to Enlighten and Empower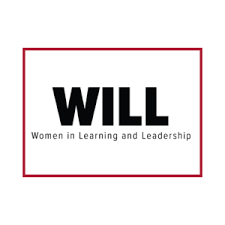 Women In Learning and Leadership, or WILL, is a club at Brookdale that aims to empower women and underrepresented communities. WILL hosts events and raises awareness of issues that largely affect women.
Last semester, WILL hosted a panel where members of the club asked questions to trained professionals who work with 180 Turning Lives Around, a nonprofit organization supporting domestic violence survivors. Professor of English, Roseanne Alvarez, said in a message,
"We've had PP [Planned Parenthood] at campus several times; last time was either fall 2018 or spring 2019," said English Professor Roseanne Alvarez, club adviser, in a message.
These events further extend the reach of the club, and help integrate community organizations into the college community.
"In the fall semester, a few other members and I created biographies on different women who helped get the right to vote," said WILL president Amanda Zelevansky, discussing the club's accomplishments. Those biographies are displayed in the MAS building in an exhibit that includes a sculpture commissioned by artist Brian Hanlon.
With Women's History Month around the corner, big plans can be expected coming from WILL. This club is collaborating with The Innovation Network, or TIN, to collect donations of pads and tampons to place in the restrooms throughout Brookdale for student use. These would be accompanied by informational flyers on toxic shock syndrome's symptoms and effects.
Another event being planned is a reading of history Professor Jane Scimeca's book.
A Howell native and second-year student in the business administration program, Zelevansky was elected club president a year ago. "It has definitely benefited my leadership skills, and time management. WILL has helped me meet new people, network and collaborate with many other clubs and organizations," she said.
To get involved with WILL, students can visit Brookdale's "Clubs and Activities" page and find the club email address there. Another way to stay up-to-date with WILL is the Instagram account, @willbcc. Also, the Student Life Center is hosting events every Wednesday, where students can learn more about WILL and how to get involved at Brookdale.