Former BCC Student: 'I Never Thought In My Life That I Would Have This Absolutely Unwanted Experience'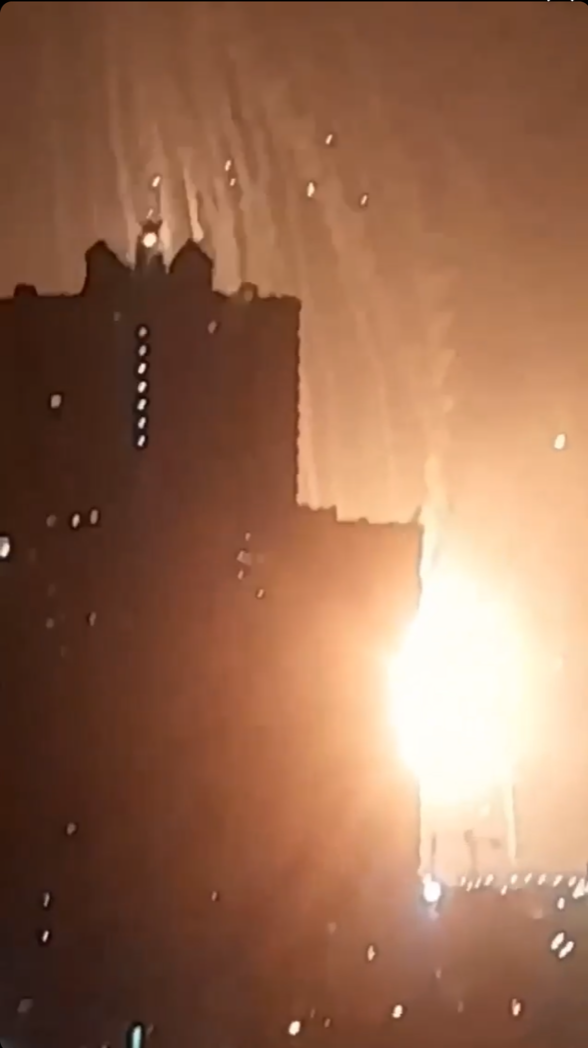 PHOTOS: Former Brookdale student Vitalii Nikolaienko shows the scene outside his window in Kyiv, Ukraine, as the Ukrainian air defense system intercepts Russian armillary. Nikolaienko's family lived in their car in an underground parking lot for seven nights.
"I woke up to deafening explosions. We were in shock. My mother called in a panic and said the war started. It was 4 a.m. We didn't know what to do. My girlfriend and I grabbed our suitcases and spent the night fully dressed, sitting on the floor between the rooms of my condo, hoping it was the safest spot in the building," said Vitalii Nikolaienko, 33, of Kyiv, Ukraine.
Nikolaienko, a former Brookdale Community College student and computer science major, was also a student ambassador during his time at Brookdale. He maintains contact with Brookdale students and shared his story on how Russia's invasion has affected life in Ukraine.
"After the initial invasion, we spent the next seven nights in our car in a nearby underground parking lot," Nikolaienko said.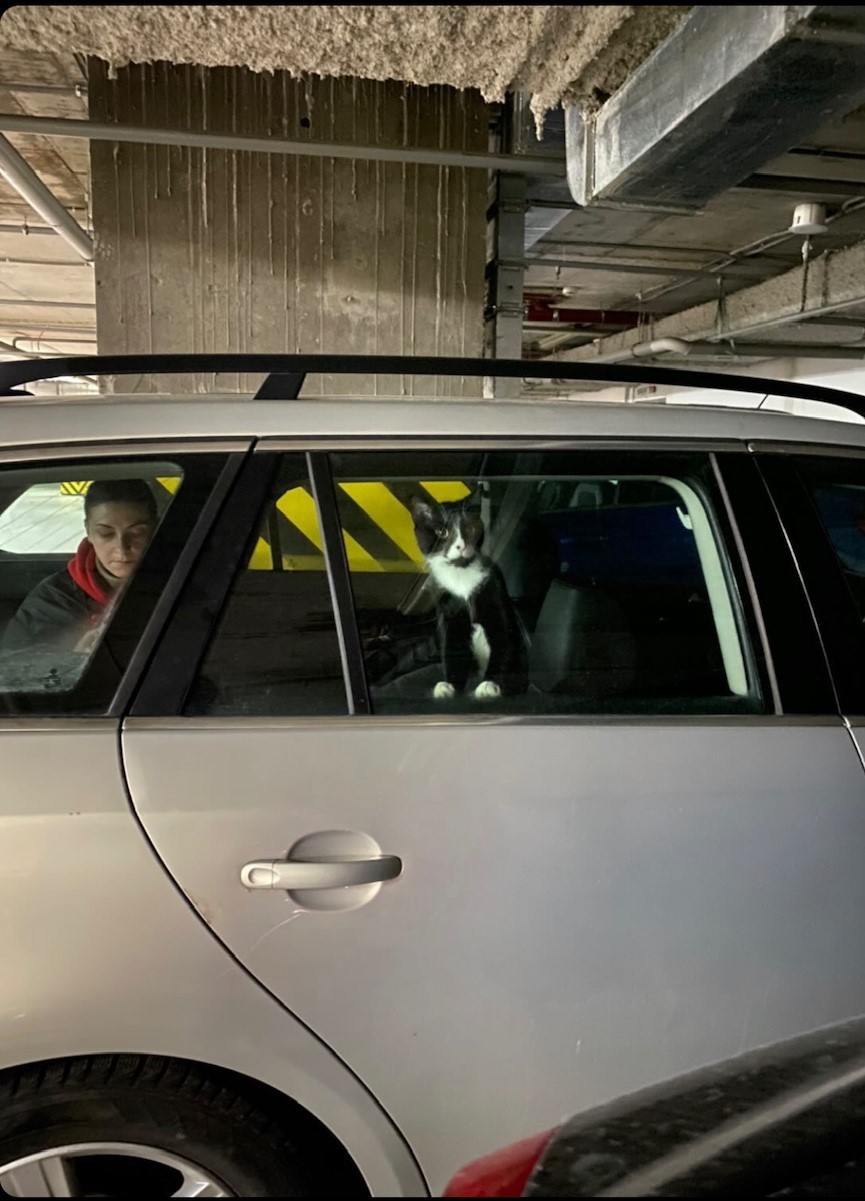 Born in Kyiv, the capital of Ukraine and a city of 6 million people, he now lives on the outskirts of the city. As the the head of the commercial division of CEAS-IMC Company, an integrator of solutions for sports venues in Ukraine and Kazakhstan, he is unable to work because all sports venues are closed.
"War has changed our lives. I am unable to do my regular job, and instead we created a foundation in Poland to help our military. We bought four expensive professional drones for our Kyiv air intelligence division," said Nikolaienko. "We also found local sponsors to buy food for people in need."
Nikolaienko shared that he would like to protect his country by fighting on the front lines, but with no military experience he is doing what he can locally, buying food and groceries and delivering it to people in need, mostly elderly people. He is also aiding in the evacuation efforts, helping citizens get to the trains and to safety in other European countries.
"It surprised me how everyone in Ukraine is doing something to help each other. Some volunteer on the front lines, while others are cooking food for the soldiers," Nikolaienko said.
Nikolaienko wants the world to become aware of what is happening between Ukraine and Russia and feels this invasion is the start of something bigger. "Just read the Russian government's statements, know what they want, who they want to attack next, and how they plan to do it," he said. "And then maybe using that knowledge, we can prevent further aggression."
For now, Kyiv is surviving. But Nikolaienko fears for the future. Many cities in Ukraine are blocked by Russian troops and they are blocking any assistance from Ukrainian territories. They hope to force residents to get help only from Russia, which is then shown on Russian television. The Russian propaganda will claim that Russia came and saved poor Ukrainians from Nazis, which is the narrative being promoted by the Russian government, Nikolaienko said.
Unfortunately, most Ukrainians thought we were good neighbors with Russia. The problem was only in the Russian government. But new studies say 80 per cent of Russians support this war, so it looks like we all have been wrong and put too much trust in our neighbors, said Nikolaienko.
When asked what people in New Jersey can do to help, Nikolaienko suggested supporting his company's foundation, "Ukraine, I Stand With You."
All funds will be used to purchase and send urgently needed supplies, both medical and protective equipment for the territorial defense of Kyiv, for the citizens of Kyiv and to support nearby territorial defense battalions, he said.
Nikolaienko said the Red Cross response is seen by many Ukrainians as being supportive of Russia. The Red Cross currently is building camps on Russian territory, and he personally does not recommend donating to them currently.
"I never thought in my life I would have this absolutely unwanted experience," Nikolaienko said. "We don't know when or how it will end, but we are 100 percent sure we will win because it's our land and truth is on our side."