Thursday's International Festival Will Offer Great Selfie Opportunities And So Much More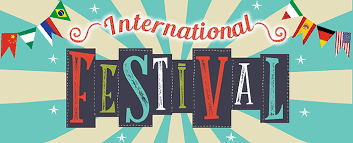 "We are setting up an international photo booth where students can put on traditional clothing from around the world and have their photo taken," said Bouchra El Charabaty, a 28-year-old network technology and cybersecurity student from Lebanon.
El Charabaty is discussing just one of the activities planned for the annual International Festival, which takes place 11:30 a.m. in the SLC's Navesink rooms on Thursday, April 7.
Hosted by the International Student Association, Student Life Board and the International Education Center, the free, open-to-the-public event follows the theme "Emergence: Rising Above and Beyond to Re-Ignite the Flame."
The event will feature cultural displays, international food, art, activities and displays from other participating organizations.
Student Life and Activities will test the crowd with trivia questions about countries, cities, flags and cultures and provide prizes for the winners. In addition to trivia, there will be a selection of free food, as well as Hungarian and Brazilian food tables.
The International Student Association will have a dance floor where students from Egypt and Lebanon will display dances from their nations. Due to the ongoing conflict in Europe, the festival will include a table where donations for Ukraine will be accepted. The 90-minute festival is intended for cultural celebration of international differences.