Brookdale Can Help Students With Basic Needs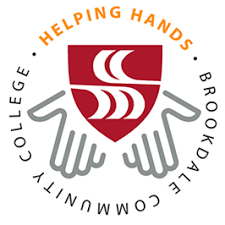 "I want to try to remove the stigma associated with asking for any kind of help that some students might feel," said Director of Student Basic Needs Dr. Charanne P. Smith. "I want people to know that there are options for them out here and that whether they need healthcare, food or a place to live. We're here to help."
On Feb. 15. Smith braved freezing temperature to aid the Fulfill pantry food truck in handing out food in Brookdale's parking lot three to whomever needs it. She operates not only the campus coordination with Fulfill, but also a small pantry out of MAN building room 214. This coordination occurs the third Tuesday of every month, the next one is April 19.
"We don't turn non-students away. You don't need to be a verified student at Brookdale to receive help from us and Fulfill," she said. Smith started working with the Fulfill food pantry in 2019 but had to pause the service until 2021 due to the COVID-19 pandemic.
"We typically get anywhere from 20 to 25 students out here receiving aid from the truck when we do this." she said, gesturing to the quickly emptying tables set out in front of the truck. "Today's been pretty successful altogether."
Smith organizes the student basic needs center here at Brookdale along with several volunteers. In February, she was aided by a few Fulfill employees including Shyquan Rolfe, a 26-year-old driver and warehouse coordinator. Aiding in the effort was 63-year-old college librarian Ethel Brandon.
Smith stresses the importance of the center's focus on anonymous and discreet services saying, "We want students to be able to request help without fear or shame, so our services remain anonymous. We want students to remain open and comfortable with us, not betraying their privacy."
"The Student Basic Needs Center at Brookdale serves a varied and important purpose here at the college," Smith said. "We want people to realize every student isn't an 18-year-old who still lives at home with their parents and has their expenses covered."
If you need assistance, you can contact helping hands here at Brookdale by calling 732-224-2772 or emailing [email protected]