Set An 'Uncharted' Course To The Movie Theater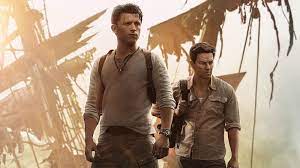 Who is ready for an adventure? If so, "Uncharted" is the movie for you.
If you are a fan of the game, or even just an adventurous movie fan, this movie is for you. Going into this movie, I was just looking forward to seeing Tom Holland on the big screen once again. Little did I know this movie would completely change my perspective on the whole "Uncharted" series.
As a fan of Tom Holland, I was truly looking forward to this movie every time I saw a trailer. To be completely honest, all I knew going into this film was that Tom Holland's character, Nathan Drake, was going on a treasure hunt with his partner, Sully, portrayed by Mark Wahlberg. I was pleasantly surprised to find that the storyline contained so much more than a treasure hunt being led by two friends.
To start, Holland was the perfect embodiment of Nathan Drake. From the moment Holland appears on screen he completely develops into the video game character and brings him to life. The smooth-talking, handsome, loveable, and charming personality of Nathan Drake within the video game series is completely portrayed in every aspect during the film through Holland's acting.
I was very excited to see how Holland went about playing this character, and I am not alone in believing that he was spot on in his acting within this film. Holland's acting was by far the highlight of this already intriguing movie.
Next up, we have Mark Wahlberg bringing the sneaky-yet-kindhearted Sully from the video game world to the cinematic creation of "Uncharted." The way we are introduced to Sully is in a way that automatically makes audiences love his witty personality.
Wahlberg showed off his acting skills, since he normally plays a bad guy in dramatic or adult comedy movies. Within "Uncharted," he shows off a different type of humor and performance abilities. Wahlberg, who is also at the top of my favorite actors list, completely hit it out of the park with his performance, allowing audiences to keep questioning his character's true intentions, while still loving his character every step of the way.
When it comes to the adaptation of this video game into the movie, I can say firsthand that it automatically made me want more. I went into the movie knowing nothing about the game itself, and as soon as the credits began to roll, I went out and bought the Playstation 4 game. Now, I cannot stop playing.
Throughout both the game and the movie, audiences experience a never-ending treasure hunt that takes you around the world. The cinematography throughout this movie also made audiences feel like they were within a video game. Through the camera angles, intense lighting skills, and camera movements, it fully brought the video game to life.
Overall, "Uncharted" is one movie that should not be skipped or overlooked. Between the acting, cinematography and storyline, this movie can be enjoyed by audiences all over the world of all ages.
Whether you are a longtime fan of the series, or a newcomer like myself, this movie will capture your heart and make you want more. Be sure to check out the incredible world of "Uncharted" playing now in theaters.