Virtually Attend The Met Gala, The Biggest Night In Fashion, On May 2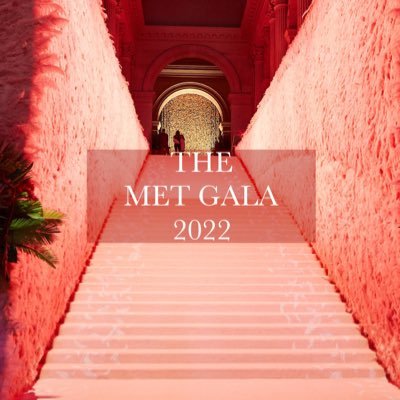 The Met Gala is returning to its traditional date, the first Monday in May, after the coronavirus delayed the event in 2021 and canceled it in 2020. Monday, May 2 is the also known as the "biggest night in fashion." The gala's purpose is to collect donations for the Metropolitan Museum of Art's costume exhibit, which features clothing from the 15th century to the present day.
The 2021 gala theme was the first of two parts designed to display American fashion, and was titled, "In America: A Lexicon of Fashion." This exhibit is housed in the Anna Wintour Costume center, and features approximately 100 pieces of clothing from men, women, and children from 1940 to present.
The second part of the dyad is titled "In America: An Anthology of Fashion," which will be the gala theme for 2022.
"I hope to see people hopefully understanding the assignment, there is a theme and last Met Gala we saw a disconnect. We saw people who did the theme very well, and people who didn't do the theme well at all. And there were people who had good outfits on either side of that coin," said Marco Oldhafer, a 21-year-old fashion design major from Union Beach.
At the 2021 Met Gala, looks ranged from Kim Kardashian's Balenciaga ensemble to Representative Alexandria Ocasio- Cortez's "Tax the Rich" gown designed by Brother Vellies. Other celebrities chose to pay homage to activists and actors of days past, such as Nikkie de Jagger, who was wearing a "pay it no mind" sash in honor of Marsha P. Johnson. Kaia Gerber chose to replicate actress Bianca Jagger's 1981 Met Gala look, and Emily Blunt took inspiration from actress Hedy Lamarr in the 1941 film "Ziegfeld Girl."
"In terms of trends, I think we'll see a lot of cutouts, big bold colors. We're seeing the return of maximalism, so well see a lot of sparkles and feathers," said Ava Ferrise, a 19-year-old, fashion design student from Marlboro. Ferrise mentioned the 2019 Met Gala looks from Kendall and Kylie Jenner, who donned sparkly gowns with feather accents in orange and purple respectively.
As stated by Vogue, the looks will follow the dress code of "gilded glamour with a white tie." This gives attendees and viewers a chance to interpret the 1870-1890 New York City "more-is-more" fashion in a modern light.
The red carpet coverage is hosted by Vanessa Hudgens, La La Anthony, and Vogue editor, Hamish Bowels. Viewers can tune into Vogue's stream beginning at 6 p.m. Monday, May 2. The event will be live streamed across their digital platforms, including Instagram, Facebook and Twitter.