Pandemic's Effects Still Linger On Campus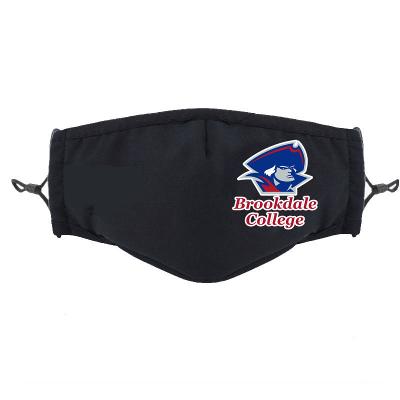 The COVID-19 pandemic has affected the entire world. Even with things seemingly back to normal, many are still struggling with the pandemic's effects today.
Some pandemic consequences are permanent, such as the loss of a loved one or job. Others seemed never-ending for a time but are now becoming little more than a memory.
Brookdale went through many phases during COVID-19. Before COVID vaccinations were created, Brookdale was fully online through Zoom or Canvas.
Once the vaccine was available to the public, in-person classes resumed. But they were not identical to previous classes. Students were required to wear masks during class regardless of their vaccination status. Currently, masks are no longer mandated, but they are still seen all around campus in and out of classrooms.
Last semester, the unvaccinated were required to submit weekly COVID test results to further prevent outbreaks within the Brookdale community. That is no longer the protocol.
"I am very happy to get my education with a school that keeps us safe," said Jillian Abramo, a 20-year-old political science major. "I'm really proud of Brookdale, and all they offer for their students online and in-person."
"I didn't want to get the vaccine, so I had to go to the testing every week, wasn't a big fan of it. The lines were super long, and it was quite annoying," said Andrew Carmelo, a 20-year-old business major. "But the school didn't have any major outbreaks, so I guess it was for the best."
It is true that Brookdale experienced no major outbreaks on campus, but that does not mean the campus is unchanged. The parking lots are not as full as they once were.
Robert Fiore, a math professor at Brookdale said, "It used to be so hard to find parking, but now you can easily just get a good spot. The parking lot used to be filled all the time during class hours."
Though it may be sad to see the parking lots less full, it is beneficial to many in-person students. Sean Kaplan, a 19-year-old education major said, "It's nice to have easy parking. I can almost always get the best spots, especially for my morning classes."
Brookdale students are asked to notify the college if they test positive for COVID-19. For more information, visit https://www.brookdalecc.edu/avp-student-affairs/covid-19-reporting/