Police Urge Students to 'See Something, Say Something'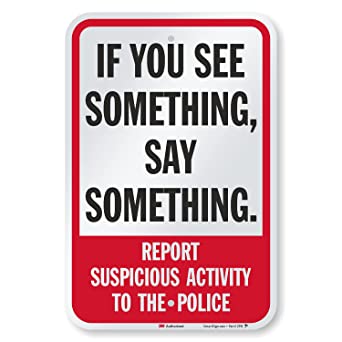 Although police have determined that nothing about a Sept. 13 incident was intentionally negative, Police Chief Robert Kimler is using this opportunity to remind students that Brookdale's campus has its own police department, which is staffed 24/7/365 and can respond quickly if called.
Following up on broadcast emails sent to the campus community last Wednesday and Thursday, Kimler said police investigated the isolated incident that occurred when "several students were talking in a group after class" on the first Tuesday of the semester. "An individual from the class then tried to join that conversation," Kimler said.
"The group of students decided to walk away with plans to go somewhere else. The individual thought he was going with the group and followed them to their car. When they told him he was not coming with them and told him to leave, he did," the chief said.
"I understood why anyone would have been spooked by this type of incident," said Kimler. "As we pieced together more information, however, this fits into the category of a student making an error on the social path more than they were trying to harm someone."
"Brookdale is an extremely safe campus on a level I don't think anybody else can match," Kimler said. "We have a state-of-the-art camera system that is helpful for incidents like this. That technology also increases campus safety by providing a built-in deterrent."
Students are advised to report any unusual behavior, Kimler said noting that "this does not necessarily mean all reports are a threat."
"We had a call of a 'suspicious person' on campus recently, and it turned out to be someone in crisis, and they needed help," Kimler said.
The Brookdale Police are working with faculty members on an event to promote personal safety and protection information. "I will be setting up tables in the Student Life Center with handouts and other information on best practices for keeping safe," Kimler said.
"We hope to educate the community on the little things that actually have big results," he said, adding that the event would be an exchange of information.
"We want to hear about the concerns the students and faculty have and offer suggestions and practical ideas for safety."
"Ideally we want individuals to understand what situational awareness is and that they know what it entails: Don't walk alone in dark areas, have your head on a swivel and if you see anything that seems strange, call it in and report it," Kimler said.
Students are reminded that if they feel uncomfortable, call police. For any emergency, always call 911. Dial 732-224-2222 to reach campus police for any non-emergency.