5 Paris Fashion Week Trends To Incorporate In Your Brookdale Style
Ah, back-to-school season, a time when we usher in the changing leaves and say goodbye to summer. As we head back to the classroom, we may experience some mixed emotions. While some of us may be eagerly looking forward to the crisp fall weather and restarting the "Gilmore Girls" for the fifth time, others may dread having to deal with deadlines once again. However, there is one thing that we can all look forward to and that is back-to-school shopping!
It's a time when we refresh our wardrobe and have a few new pieces in our closet that we just can't wait to wear. A pair of Birkenstocks and a comfortable sweater (especially for those 8 a.m. classes), is essentially a school uniform for any college student. However, if you are looking to elevate your style this fall then check out these five trends that were spotted at Paris Fashion Week.
1. Low-rise everything
Low-rise skirts, jeans, cargo pants, and micro skirts were all the rage on the runway! This trend isn't going away anytime soon! One way to incorporate the low-rise look into your wardrobe is to thrift a great pair of jeans from the early 2000s. Not only will this be sustainable, but you know that you will have a one-of-a-kind piece. Style it with a cute crop top or vest.
2. 90s business casual
Oversized blazers paired with low-rise, boot-cut jeans can be easily incorporated in your back-to-school style. Make the look fun with a bright pop of color and some chunky jewelry. This chic look is often styled with sleek hair and sneakers.
3. Socks, socks, socks
These often underutilized accessories were spotted both on the street and on the runway paired with flats or a kitten heel. The socks spotted at Paris Fashion Week were used as an extension of the shoes and often had unique elements such as polka dots, bows or lace. This can be a bit impractical for school, so why not try to have fun with this trend and choose socks that reflect your favorite things, such as avocados or strawberries.
4. Outerwear that makes a statement
The jackets did all of the talking at Paris Fashion Week. Long trench coats, bold bomber jackets, faux fur animal prints, patchwork and color blocking were often spotted on the runway. The oversized fits that are reminiscent of 80s silhouettes is what's in right now. If bold shoulders and long coats aren't your thing then opt for a jacket that is the centerpiece of your look. Groovy lines and fun patches will spice up any outfit.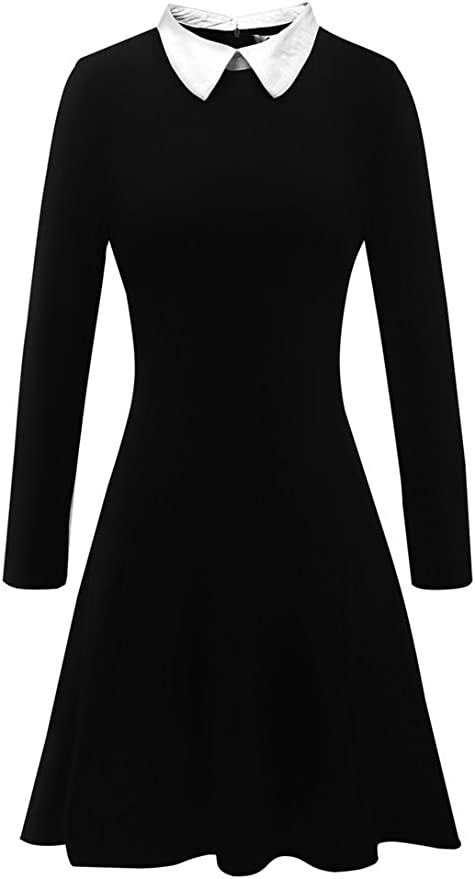 5. Peter Pan collars.
A black sweater and a Peter Pan collar was an unexpected trend this season. However, the simple look swaps out the rounder Peter Pan collar that had been popular in 2013 for an oversized shirt and straight lines.
Remember that fashion is fun and reflects your unique sense of self. Happy back to school shopping!