Brookdale, It's Time To Pay It Forward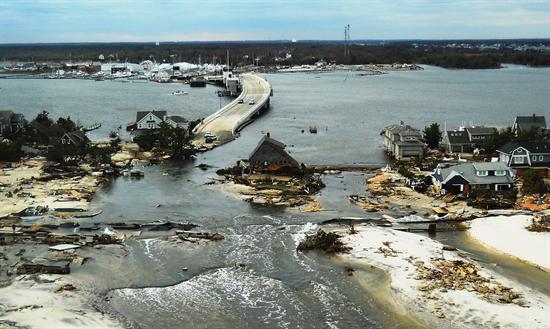 Sandy.
For what seemed an eternity, I thought I would never again get through a 24-hour period without saying that dreaded word, evoking horrific memories of a storm that destroyed much of our community, causing billions of dollars in damage.
Then, one day – probably three or four years later – it happened, and I didn't even notice. And slowly, those of us who suffered from Sandy's devastation started putting together several days and then, even a week, without thinking or talking about the events of Oct. 29, 2012.
Getting to that place took the efforts of thousands of volunteers, donors and let's face it, taxpayers, not to mention nonprofit organizations, government entities, houses of worship, insurance companies, contractors, etc. Never before did I fully understand the concept of, "It takes a village."
Of course, I am writing this as the 10th anniversary of what was once insensitively called the "Frankenstorm" arrives.
In The Current's Halloween issue, I'm writing about that one year when Halloween just never came. And, I am appealing to you as thousands are suffering in the Carolinas and in Florida.
As someone whose home was destroyed and family displaced in Sandy, I watch the current reporting and get angry at statements like "it will take weeks to months" for Hurricane Ian victims to recover. Brookdalians, we know better than most that these folks have a long, long road ahead of them. But, the good news is we can help.
To honor the donations and sacrifices that helped to make Monmouth and Ocean counties whole again, I urge you to donate, whatever you can spare, to Ian relief efforts.
When Sandy struck, the Brookdale Foundation assisted student hurricane victims to help them endure the tragedy without leaving school. In Lee County Florida, the local community college, Florida Southwestern State College, is doing the same. Donate to this effort by going to https://foundation.fsw.edu/ian/
You can also purchase specific items for those affected at FSW by going to https://smile.amazon.com/hz/charitylist/ls/1PMOXD6NEDWVY?ref_=smi_cl_bc_lls0_ls0
Using the Amazon site will allow those who can to purchase household items and/or students to donate less than $1 for a can of soup. (Imagine if every Brookdale student who is able did just that.)
Photos taken by Cong. Chris Smith during aerial tour of the extensive damage caused by Hurricane Sandy to New Jersey homes, businesses and marinas.