BEWARE: Ghosts Lurk Throughout PAC, County
Brookdale students face "Impending Doom" as they head toward the Performing Arts Center weekend nights as the college hosts its nineteenth annual Brookdale Haunted Theater, "New Jersey's No. 1 haunted attraction."
"Oh my God, it was so scary," said Zach Canesa, a 19-year-old business major from Middletown, who attended last year. The event, which runs from 7 to 10:30 p.m. Fridays, Saturdays and Sundays through Oct. 30 costs $20 for the general public, but courageous BCC students can purchase two tickets for $10 at the box office.
Organized and run by the theater department, Haunted Theater, which can be reached at (732) 224-2411 or by visiting brookdalehauntedtheater.com, isn't the only scary thing BCC students are looking forward to this Halloween season.
"I absolutely can't wait for Halloween, especially for Fright Fest," said 19-year-old exercise major Julianna Corbett from Matawan, New Jersey. "People around here cannot get enough of Fright Fest."
Complete with many haunted attractions, shows and mazes, Fright Fest at Six Flags Great Adventure in Jackson features a variety of haunters throughout the park skilled at making people jump out of their socks. The haunting, which runs through Oct. 31, begins each weekend night at 6 p.m., and guests can purchase tickets online. With haunted houses, scare zones, and rides in the dark, students are bound to get their fix for fear. Visit https://www.sixflags.com/greatadventure
"My favorite haunted attraction was the Halloween nights at the Eastern State Penitentiary. I found it really cool that it was based in an old prison," said Gabby Quartuccio, a 20-year-old education major. "They even had two separate ways to enter and can touch you if you allow them to."
"Every year I get tickets for my family as a treat to get into the spirit of Halloween. They love it, and we now make it a family tradition," said Maria Ruiz, 42, of Lakewood, who like Quartuccio, will head to Terror Behind the Walls in Philadelphia, which is operated at the former prison through Nov. 12. For more information, visit https://easternstate.org/halloween/
As the holiday approaches, theaters around the county are playing new and old horror films. "A lot of people have come in to see 'Smile,' 'Halloween Kills,' 'Pearl,' all those scary movies. I can't even get through the previews for 'Smile.' It's so horrifying," said Julieta Palma, an 18-year-old AMC employee from Freehold.
Additionally, Michael Myers is expected to make his last spooky season killing spree this year when the film "Halloween Ends" arrives in local theaters and on Peacock. And at 10 p.m. Oct. 28 and 29 at Basie Center Cinemas in Red Bank 'Rocky Horror Picture Show' will be presented featuring a live performance and costume contest. https://www.rockyhorrornj.com/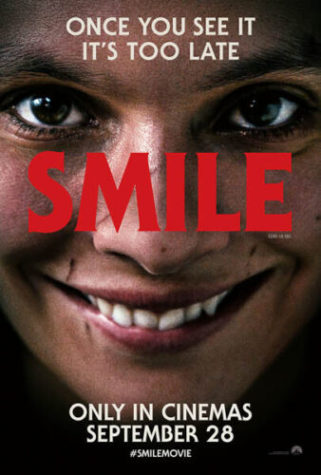 "Everyone's getting into the spooky spirit. I'm even getting into the spooky spirit." said Emma Cardillo, a 19-year-old liberal arts major from Manalapan, who attended the annual pumpkin-carving contest held Oct. 4 in the Student Life Center. The event ushered students into the Halloween season by giving them 90 minutes to hack a pumpkin into something scary or creative. Pumpkin carving has been a Halloween tradition for decades according to nationalgeographic.com.
Celebrated each year on Oct. 31, the Halloween holiday began at an ancient Celtic harvest festival, when people would wear costumes to ward off ghosts. The holiday still largely centers around costumes for humans and pets.
"I think I will dress up as football player Troy Polamalu; he was on the Steelers," said Dylan Cohen, a 19-year-old theater arts major from Manalapan. Cohen said he plans to visit Spirit Halloween and other Halloween shops "to make it feel like it's Halloween."
"We dress my dogs up every year. My mom loves it. I'm not sure if they love it though. This year, we're dressing them up as peanut butter and jelly." said Marissa Petosa, a 19-year-old undecided major from Middletown. "I'll most likely have multiple costumes (for myself) this year, but so far my top choice is Dorothy from the Wizard of Oz."
Like Petosa, Farod Sanders, a 19-year-old computer science major from Long Branch, is unsure exactly how he will dress up this year. He's got it narrowed down to "a superhero, anime, or a Ghostface costume."
Kyle Irwin, a 19-year-old undecided major from Middletown, is more decisive. He's planning on being,  "Guy from the movie Free Guy."
In the U.S., Halloween is not just about costumes. Nearly 600 million pounds of candy is sold each year for Halloween festivities according to the Huffington Post. Halloween causes candy sales to skyrocket, and most stores have a wide variety of candy to choose from.
"We start putting out the candy at the end of the summer, and people buy so much of it," said
Connor Thompson, a 23-year-old employee at Target from Hazlet. "There will literally be people filling an entire cart with bags."
Many Monmouth County farms create attractions around the holiday. By day, farms offer hayrides and corn mazes and allow customers to pick their own pumpkins. By night, they provide a variety of haunted attractions.
Jennifer Galecia, a 34-year-old business major from Holmdel, said she looks forward to "going to Haunt-o-ween at Bell Works in Holmdel and probably handing out candy."
Haunt-o-ween is an event being held through Oct. 31 that offers trick- or-treating, face painting, performances, rides, and games. The website for this event says it is an "immersive Halloween experience" as well as a "family-friendly 200,000-square-foot space covered in 35,000 pumpkins." It is open 4 to 10 p.m. on Tuesday through Friday and 1 to 9 p.m. Saturday and Sunday. https://hauntoween.com/new-jersey/
The United Methodist Church of Red Bank is hosting its annual "Trunk or Treat" noon to 2 p.m. Oct. 30 featuring a prize for the best trunk, candy, a photo booth and a DJ.
Back on campus, at 11:30 a.m. Tuesday, Oct. 25 in SLC 208, Brookdale will present Paranormal Events in Hospitals and Healthcare, exploring the paranormal phenomena that occur in healthcare settings. Participants will review documented cases and discuss the implications for healthcare providers.
"I heard Six Flags is doing something for Oktoberfest as well," said Emilie Webber, a 19-year- old business major from Matawan. Patterned after the German festival, the theme park's version, which runs through Oct. 30, will feature German music and food as well as seasonal brews.
For some, every holiday is a creative culinary experience. Pillsbury makes it easy with cookies that come in different images such as ghosts and pumpkins, but many websites feature more challenging Halloween recipes.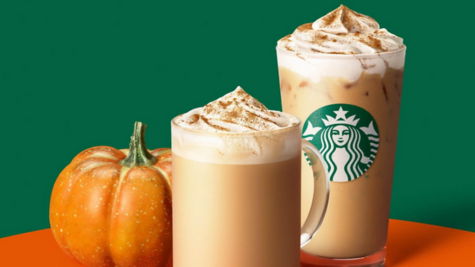 Pumpkin-flavored foods and drinks took the world by storm in 2003 when Starbucks came out with the very first pumpkin spice latte, or a PSL, as many refer to it. Since then, Starbucks, and many other coffee brands who have joined the band wagon, have released numerous fall-themed drinks.
This year Starbucks has added a purple Owl Cake Pop and has brought back the Apple Crisp Oatmilk Macchiato. "The Apple Crisp Macchiato is probably one of my favorite seasonal drinks at Starbucks. When it's made hot, it's so much sweeter and creamier. I've waited all year for the drink, and I'm going to be so sad once it's gone," said Chelsea Maydish, a 21-year-old Brookdale student from Howell.
What some people may not know about the popular Spirit Halloween stores is that they haunt with a heart. "It's really nice to be able to raise money for all the sick kids since they have this thing called Spirit of Children. All the donations go to them, so they can have a nice Halloween. Their whole slogan is 'to make hospitals less scary for kids,' and I think that's sweet," said Kendra Wagner, a-20-year-old Spirit Halloween employee.