Talking About How The Bronx Bombers Bombed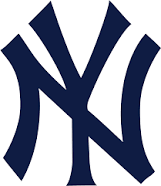 New year, same result. It seems those words are all too familiar to fans of the New York Yankees, who saw their team get embarrassingly swept in the American League Championship Series to the Houston Astros, losing to them in the ALCS for the third time since 2017.
Unlike the other two series losses to Houston, this one seems much more painful for many Yankees fans. Going into this season, the Yankees were heavy favorites to win the World Series and at one point were the top team in the league. Many experts and fans thought that this Yankees team was unstoppable.
Now, after Houston ended the Yankees season, there is a lot of uncertainty regarding the team's stance on consistent winning. Fans have been questioning not only if the team truly has what it takes to win the World Series, but fans are worried about the potential for star player Aaron Judge leaving the team over the offseason.
Many fans across Brookdale have voiced their displeasure with certain members of the organization, from Yankees manager Aaron Boone to general manager Brian Cashman to even some of the players.
"I am disappointed how they keep doing the same thing and nobody in the organization is held accountable after six straight seasons," said Joe McNally, an 18-year-old Brookdale student that resides in Hazlet, who is a huge Yankees fan. "Insanity is doing the same thing over again and expecting a different result."
Aaron Judge, who is coming off a historical season where he registered 62 homeruns for the Yankees, which broke the American League record, is due for a new contract this offseason since his current contract with the Yankees will expire. Judge is projected to receive many offers from several different teams looking for his services, but is he seriously going to leave the Yankees so easily? Many Yankees fans at Brookdale don't think so.
"I don't think Aaron judge will leave; he was meant to be a Yankee, "said Kevin Hosbach, an 18-year-old Brookdale student from Howell, "He's not going to the Mets. There will be protests and a lot of anger toward Judge if he did that."