GCD Students Discuss Social Media And Mental Health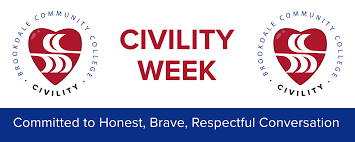 When our mental health is good, the quality of our life also improves as we have a sound mind and are able to make good decisions," said Belinda Asamoah, a nursing and creative writing major from Ghana and a Global Citizenship Distinction (GCD) academic enrichment program member.
Building and maintaining solid, substantive relationships is essential to supporting our mental health. "Being present and staying committed to our relationships helps students improve academics and overall college experience," Asamoah said.
For Civility Week, GCD members researched and served as discussion leaders for an Oct. 21 Zoom panel sharing the dynamics that exist between social media use and mental health and wellness.
Today's ease and convenience of communicating via social media plays an influential role in developing relationships. "It's human nature for people to crave social interaction," said Mary Romanowski, a human services major and GCD member.
In 2021 a Stanford University study indicated that there were about 3.78 billion social media users worldwide. With such global access via social media, many assume most people are feeling a larger sense of community. However, the opposite may be true.
While social media connects, engages and influences large populations "usage can be linked to isolation, loneliness, anxiety, and even depression," Romanowski said.
"Our feeds are becoming more individualized and isolating than ever," said Sophia Jimenez, a 19-year-old architecture major from Atlantic Highlands and GCD member.
Too much screen time pulls us from our day-to-day hobbies and activities where we typically personally interact and build friendships.
"If you're on your phone all day, and then you go to dinner with your family, it might be awkward. It might give you anxiety. This is because you're not practicing being aware in your social surrounding. So, when you are placed in one, you kind of get stuck," Romanowski said.
One way to enjoy your social network, maintain relationships and stay mentally fit is to adjust your interactions with social media. Consider being part of a group "that interacts positively rather than negatively. If you start to notice that there are things that are creating a negative impact on your life, use the buttons to tell the app, and let them know that you're not interested in that particular content," Romanowski said.
Remember "because you are so focused on your phone, you forget to do things that you need to do for yourself. We know that social media is a great way to connect with people; we just need to make sure that we're not using it too much and that we are going outside, whether that's meditating or getting a breath of fresh air, or hanging out with your friends," Romanowski said.
The notion of information overload, instant gratification, and likes may also affect a person's mental health. "It's important to make sure again that you're aware, mindful, and present when it comes to social media," Romanowski said.
Students need to be mindful and remember much of the content on social media is curated and may not be as it seems, the panelists said.
Even in a social setting outside of social media, "we should walk into the room confidently, and we should make sure that we aren't misinterpreting information or comparing ourselves to others," Romanowski said.
Dial 988 if you are having a mental health crisis. Or text hello to 741741 if you are experiencing any crisis.
If you want more information about the Global Citizenship Distinction academic enrichment program, please click here or contact Dr. Rajkumari Wesley, Professor of Psychology & Faculty Coordinator, The Global Citizenship Distinction Program, via email at [email protected].
Brookdale's Civility Week Community agreement is "We come together during Civility Week to enhance our understanding of, and learn more about, the meaning and importance of civility. We commit to honest, brave, respectful conversation, where participants are encouraged to speak openly, listen actively, embrace curiosity, and gather wisdom.
Together, we will strive to learn and grow, listen and understand, recognize that experiences are perceived, acknowledge where power and privilege exist; and, provide space for all voices to share."
The college's civility statment is, "Brookdale Community College is committed to freedom of expression while maintaining a civil and ethical learning environment. We believe that a community composed of people with diverse backgrounds, perspectives, and abilities promotes learning and engagement. We are responsible for treating one another with respect and kindness regardless of our differences."