Catch The Red-Hot Men's Basketball Team In Action Thursday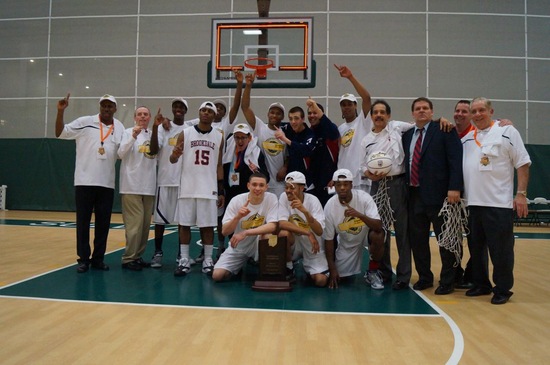 The Brookdale Men's Basketball team has an impressive 17-1 record, putting them at the top of their conference.
With a 9-0 record, the Jersey Blues have yet to lose on their home court. They are 5-1 in their last 6 games and don't look like they'll be slowing down now.
The Jersey Blues are on a 2-game win streak, after beating both Middlesex College and Camden Community College.
The Jersey Blues leading scorer is Kevin Mateo, who is currently averaging 15.6 points per game. Mateo is shooting very efficiently, averaging a shot percentage of about 50.6 percent. Mateo has only played 9 games of the 17, since he's been battling an ankle injury that's kept him sidelined.
The season is more than halfway through, with only nine games remaining on the schedule. Since the Jersey Blues have the best record in the conference, playoffs are most likely guaranteed.
Brookdale's next game is Friday, Jan. 26, where the Jersey Blues are hosting Rowan College South Jersey from Gloucester.
Last season the Jersey Blues were eliminated in the playoffs, and this team plans not to follow that same path.