Tips For Putting Together A Winning Fantasy Football Team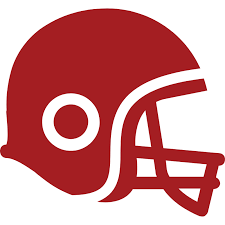 I have done Fantasy Football for the past eight years and have fallen in love with it. My friends and I would do leagues every year, and we would set money buy-ins. The first year we had 10 people in the league, and over the years, it's grown to 12. When we started, our buy-in was $5 and there was a first, second and third prize. First place would get $40, second place would get $15, and then third place would get their money back, $5. Eight years later, the buy-ins have gone up, but the same friends are still facing off.
This year the buy-in is a whopping $200, and now, its winner take all. The winner will get $2,400 or the two teams in the championship can either make a deal or split the money. For example, the winner would get $1,700 and the loser would get $700. As a commissioner, I feel that it's fair to both sides. There is no third-place prize. With the stakes being so high, there's a lot to prepare for in a Fantasy Football season.
New players get drafted out of college, top players from the year prior get injured in training camp before the season starts, roster cuts and more. There is a lot to keep up with. There are ways to keep up with fantasy news as there are websites such as ESPN, Bleacher Report and Draft Kings. There are also books you can purchase every year to give you a slight advantage. The book usually comes out after the NFL draft so that rosters are set, and the depth charts are ready for each team.
The book consists of rankings for each position and for each team, as well as some inside information from players themselves and their agents. You can use those rankings to your advantage. If you're high on one player, you should see where the rank is. Before the draft, you should do mock drafts of every possible pick. This way you're familiar with who you could possibly get and what other plays could be available.
A mock draft is a draft online with 11 other people just like you trying to feel out the players and the way of drafting. Every year the type of player you pick in each round changes. Every year there are 15 rounds. In your starting lineup, you must have one quarterback, two running backs, one end, two wide receivers, one kicker and one defense. You also have a flex position.
Again, it all depends on what happens that offseason and the rankings. You always want to make sure you have each position per round determined before you draft. For example, this year I had the fourth overall pick, which isn't terrible, but it was quite annoying because you had to wait so long to pick. I drafted Justin Jefferson, who was arguably the best wide receiver in football this season. Last year, I drafted Derrick Henry, who was the best running back in football this season and last season.
"Fantasy Football is so much fun, but it does take some time out of your life if you want to be good," said Ryan Spohr, a 23-year-old education major from Hazlet. "I've been in a league where some managers don't make any acquisitions or trades in the league, and they ended up not being good. Some tips I have when people do Fantasy Football is make sure you're up to date with everything and do your research because 50 percent is management. However, the other 50 percent is luck because you never know. Low-end players you may have acquitted could be high-end players due to many circumstances."
Another tip that I recommend is that you draft players on different bye weeks and don't draft too many players on one specific team. Bye weeks can really screw you over, especially if two talented players are on a bye week. A bye week is when an NFL team(s) don't play that week. You always want to make sure your drafting players that don't have the same bye week and that they are on different ones.
If you draft too many players on one team, that can either benefit you or do you no good. It can benefit you because if you have a good wide receiver and a good quarterback, that's double points for both of those players and is an effective way to gain some extra points if someone else on your team underperforms. This can be bad on a bye week, then you lose x amount of players that you have rostered on that team, and you must bench them that week.
Another point is that if you start too many players on the same team, the team can underperform and be bad offensively and get you little to no points. Best advice is to draft maybe two to three players on the same team.
One final tip I have is to check lineup news weekly. Also check "start-em and sit-em," which is lineup advice on certain players you should start or sit that week. Michael Fabiano and Michael Florio, both run it and give good advice on who to start that week and who to stay away from. You can also pick people off the waiver wire to replace other players on your team, and they also mention that. So remember, check rankings and bye weeks so you can feel confident in going into your matchups.
Connor Newell, 19-year-old, Communications major from Middletown said, "My experience with Fantasy Football has been both good and bad. I have years where my team stays healthy and has an amazing season, and I have years where most of my team goes down with big injuries," said Connor Newell, a 19-year-old communications major from Middletown. "My advice for people getting started with Fantasy Football is to draft well and pick up free agents or make trades to make your team the best it can be."
In conclusion, getting the books, checking rankings, mapping out each position per round, doing mock drafts, checking bye weeks, waiver wire pickups and checking the "start-em and sit-em" segment are my keys to victory. Why should you listen to me? I've won championships in back-to-back years in both leagues. I won this year but lost last year. I follow all these tips and they have paid off for me.