Change Your Skin Care And Change Your Life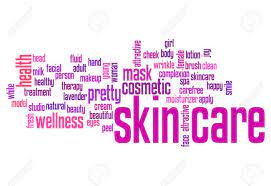 A Column, By Danielle Johnson
January 27, 2023
A good skincare routine is principle in your daily life. With this being said, it is normal to be overwhelmed or confused by the multitude of products out there. This guide will allow you to save your time and money on useless products and stick to the ones your skin is begging for.
I have struggled with acne, dry skin, eczema, and an uneven skin tone since I was in middle school. With the help of my dermatologist and the research I conducted on my own, I've finally found a routine that works, and I'm finally confident in my own skin again.
The most important part of your skincare routine is moisturizer. I used to be terrified of moisturizer because I thought it would make my skin oily which would lead to more acne. In fact, it's the complete opposite. Moisturizing Reduces Skin Problems. Moisturizing everyday can reduce the chance of developing extreme dryness or oiliness. Both extremes are harmful for the skin and cause acne.
The perfect skincare lineup in the morning would be cleanser, serum, moisturizer and sunscreen. A gentle cleanser would work well, just make sure to stay away from fragrance. As for serums, use vitamin C and hyaluronic acid. Hyaluronic acid helps keep skin moisturized, while vitamin C protects from sun damage and can help fade skin discoloration. When these two ingredients are combined, they work as a powerhouse to create lasting results. Use a moisturizer to lock in all the goods and then follow up with your SPF.
It is so important to implement a daily SPF into your morning routine. This will help prevent skin cancer, premature aging, sunspots, wrinkles and an uneven skin tone. Sunscreen is a way to protect your skin cells and acts as armor against harmful UV rays. Experts stress the importance of sunscreen. If 80% of premature aging is caused by the sun, why wouldn't you apply SPF every day to prevent and protect your skin?
The perfect skincare lineup at nighttime would be an oil cleanser, regular cleanser, serum and moisturizer. The reason it is important to double cleanse at nighttime is to remove all the makeup, sunscreen and dirt on your skin from the day. For nighttime serums, everyone should be using retinol. Retinol increases skin cell production. It helps unclog pores and prevent acne. Retinol also exfoliates your skin and increases collagen production which will prevent aging and wrinkling. Lock all of this in with your moisturizer and you're ready for bed.
Some brands I recommend are CeraVe, La Roche-Posay, Paulas Choice, ROC, Elta MD and SkinCeuticals. Stear clear of any products that have ingredients like fragrances, Parabens, Formaldehyde, Aluminum and Phthalates.
An effective skincare routine can help prevent acne, treat wrinkles, remove dark spots, even out your skin tone, restore firmness and all-around help keep your skin looking its best. It is important for more reasons than appearance, your skin is the largest organ the human body has, it is essential for general health. More importantly, implementing a self-care routine can improve your mental health and leave you feeling more confident in your skin.