Brookdale Among Colleges Banning TikTok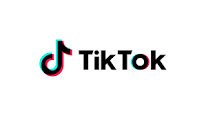 "They should not ban a social media platform that students use," said Jamie Wiesemann, a 19-year-old nursing major from Hazlet when discussing Brookdale's new ban on TikTok for both student clubs and their activities.
Brookdale's student leadership learned in an email sent on Feb. 6 that, "Governor Murphy has ordered all public colleges and universities to stop using TikTok."
"If your club or organization has a TikTok account, the accounts must be deactivated," an email from Student Life and Activities read. Several BCC clubs had been using the app to communicate and attract new members.
Colleges in at least 28 states have banned TikTok from university-owned and operated devices as Washington warns that the app could be used to steal personal information and increase cyber security risks.
"I feel like Governor Murphy did an excellent job in banning TikTok on campuses," said Gina Matthews, a 21-year-old communications major from Middletown. "It shows that they are looking out for us as college students and that they don't want anything happening to our information."
Schools across the nation are banning the app from its campus and advising students to delete the app from their devices, following President Biden's action prohibiting the use of the app on devices issued by the federal government.
TikTok is an algorithm-based, short-form video sharing social media platform that blew up in popularity over the past few years. Biden signed a 4,126-page spending bill that disallows TikTok use.
TikTok is owned by the Chinese company ByteDance. The new federal law gives the White House Office of Management and Budget 60 days to create quality standards and rules for any executive agency requiring the dismissal of TikTok from all federal services.
Biden and TikTok have been in negotiations, discussing a suggested security agreement. TikTok has tried to persuade Washington that personal data of U.S. citizens cannot be looked at and its content cannot be controlled by China.
Biden's predecessor, Donald Trump, pushed for the ban of TikTok. However, Trump's proposed ban did not survive a court challenge.
Some Republicans have been pushing for a TikTok ban for two or more years. Other politicians such as Democratic Sen. Michael Bennet from Colorado, sent a letter to Apple and Google insisting the companies remove TikTok from its app stores.
"Personally, I would not care, but I believe you should have the choice to use it or not," said Daniel Kinnie, a 19-year old homeland security major from Howell.
"From an overall standpoint, I get why they banned it and it's really only for the safety of not just students, but everyone affiliated with the school," said Rich Besse, a 22-year-old business major from Howell. "But if you're that one person that uses the app to create content while on campus, you're going to have to find other alternatives to make content. There are other ways to make content such as YouTube shorts and Instagram reels."
While the new regulation bans student groups representing the college from using TikTok, Brookdale students can continue to use the app on their personal devices. However, Murphy is urging students to delete the app.
All public colleges in N.J. are required to follow Murphy's directive, and they join such colleges across the country as the University of Texas, University of Oklahoma, Arkansas State University, University of Georgia, and more.
At the state level, Gov. Murphy announced in early January "that the State of New Jersey issued a cybersecurity directive to prohibit the use of high-risk software and services, including TikTok, on State provided or managed devices. The New Jersey Cybersecurity and Communications Integration Cell (NJCCIC), in collaboration with the Office of Information Technology (OIT), will maintain a list of technology vendors and software products and services that present an unacceptable level of cybersecurity risk to the State."
"Bolstering cybersecurity is critical to protecting the overall safety and welfare of our State," Murphy said in a press release. "The proactive and preventative measures that we are implementing today will ensure the confidentiality, integrity, and safety of information assets managed by New Jersey State government. This decisive action will ensure the cybersecurity of the state is unified against actors who may seek to divide us."
The press release said the directive requires state agencies to:
A. Remove any referenced software products from state-owned, provided, or managed systems and devices;
B. Implement network-based restrictions to prevent the use of, or access to, prohibited software or services;
C. Implement measures to prevent the installation of referenced high-risk software products on State-owned or managed technology assets; and,
D. Develop and implement plans to include risks associated with referenced high-risk software products and supply chain security into cybersecurity awareness and training programs.