Three Years Later, COVID Remains A Concern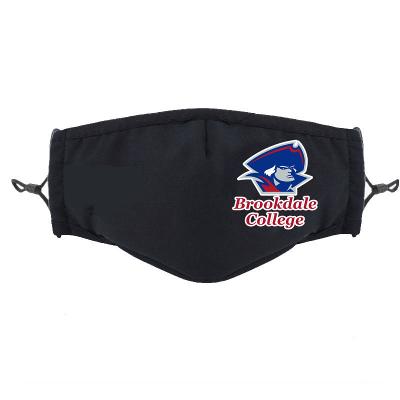 The first positive case of COVID-19 in Monmouth County was found about three years ago around this time. The pandemic shut down not only New Jersey but the rest of the world. Cases since then have dropped dramatically with people getting vaccinated, wearing masks and following state guidelines. 
Every week, the state receives a 7-day average for confirmed positive tests. Last week, the number of positive tests were 517. According to nj.com, the positive tests were down 26 percent from a week ago and down 59 percent from a month ago.  
New Jersey state officials announced last Thursday that that there were 573 COVID-19 cases and five deaths last week. The transmission rate was  0.85. When the rate is at or above 1, the number of cases have leveled off. Anything below 1 means the outbreak is declining. 
While things have opened up quite a bit around the state, it's still important to realize the impact that COVID-19 has had on companies, schools and families.  
Some businesses haven't recovered fully from the pandemic. Safety was and still is the biggest concern for many employees.  
"Working at Shoprite during the pandemic, we had to take huge safety precautions for our customers, employees and family. Masks were mandatory for all, and plexiglass was installed for cashiers' safety," said Gianna Vega, a 20-year-old communications major from Eatontown. "I live with my 90-year-old grandma, and I had to be safe at work since I was and still am exposed to many customers, and it was hard to maintain social distance. Today, not many employees or customers wear masks because a lot of people are vaccinated. However, masks are encouraged and the plexiglass is still installed for our safety."
Businesses and stores weren't the only ones the pandemic affected. Schools across the state had to go into lockdown as well and teach fully online to students.  
 "The Covid-19 pandemic impacted the way students learned and teachers taught. Teachers and students were forced to pivot to a virtual/remote modality," recalled Hazlet Superintendent of Schools Joe Annibale. "Although virtual teaching and learning allowed school districts to maintain the continuity of educating students, it also proved challenging, especially for students in need of additional support, and as a result, many school districts are dealing with student learning loss." 
"While we hope something like this never happens again, school districts now maintain a virtual/remote plan in the event of an emergency. The continuity of education remains uninterrupted," Annibale said. 
Brookdale's COVID-19 policies have changed and evolved throughout the pandemic. Students have expressed mixed feelings about COVID-19 protocols. 
During fall 2021, students and staff were required to submit weekly testing through a testing portal and wear a mask on campus. Masking ended in March 2022, but weekly testing was still in effect. 
"I like how the school is still trying to keep everyone safe in a way by updating these protocols. I wasn't really a fan of the masks; I was happy when they got rid of that mandate. I'm fine with everything else they are doing," said Shannon King, a 20-year-old psychology student from Middletown. 
As of Jan. 17, the college's tracking of COVID positive cases and tracing of close contacts ended. Brookdale is still mask friendly, and vaccinations are not required, but encouraged. 
"I think that COVID-19 has gotten better throughout the state after all of the precautions that were set in place," said Daria Bartolomeo, a 20-year-old nursing major from Keyport. "Those precautions now lead us to today where we can actually go back to normalcy, which is awesome. I think Brookdale did a fairly good job for guidelines by requiring COVID testing weekly or the vaccine. The teachers have done a great job with contract tracing with a seating chart, which has helped a lot."
"I think COVID has for sure gotten better through the state. Not only have the cases decreased but I personally have not been hearing about it nearly as much, which is a positive. I conclude Brookdale has been very professional about their COVID protocol as well," said Aidan Hill, a 19-year-old undecided major from Hazlet. "If a student and or teacher were to get COVID, I'm sure the university would take a very competent approach about it."
COVID is still impacting not just Brookdale students, but people all around the world. It's important to realize what the pandemic has done to society and what steps can be taken to prevent further impact.