Today's International Festival Offers Free Food And Entertainment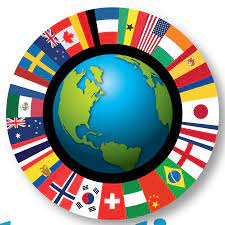 Open and free to the public, 11:30 a.m. to 1 p.m. today (April 4), "Transcending Divisions: International Festival" is being hosted by the International Student Association.
There will be a ton of ethnic food, along with music.  This year's festival will feature Afro- Brazilian Capoeira.
Capoeira is a form of martial arts, but disguised as a dance and performed with music and classic Brazilian songs.  This martial art has been around since the beginning of the 16th century.  There will be instructors on hand to help people learn Capoeira.
This celebration of many cultures is held each spring at Brookdale.  A lot of students from many backgrounds and clubs help organize this event.  The festival brings many different cultures together, and it shows the diversity that Brookdale has to offer.
The festival will be held in the Student Life Center in the Navesink rooms.  All Brookdale students are welcome to join this event.