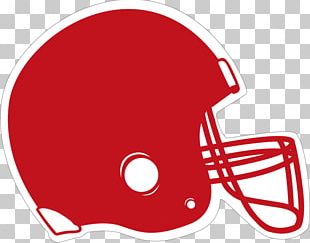 Heading toward Week 5, and I must say that Week 4 has some disappointing lows and a few highs. But it is a huge surprise for the Philadelphia Eagles and San Francisco 49ers are staying undefeated with a record of 4-0. Philadelphia had an overtime victory in Washington with the box score of 34 – 31.
But the main question is should the Giants cancel their franchise and their beloved fan base. So far, this has been the worst five starting games for the New York Giants since 2018. But it looks like their fan base has had enough of this nonsense.
Here is your weekly dose of football news.
The Top 3 Performances of Week 4
The Miami Dolphins swam across the East Coast and managed to get beaten by the Buffalo Bills. This is also the first loss of the season for the Miami Dolphins. Josh Allen was a beast on the field. Allen was the primary driver of Buffalo's offensive explosion, finishing with as many passing touchdowns as incompletions (four) on 21-of-25 passing for 320 yards and running for another. While Allen was brilliant, the Bills defense was arguably the star of the show, holding the previously-unstoppable Miami offense – which had scored 70 points via 10 touchdowns a week earlier – to just 20 points.
The Denver Broncos were just coming from an embarrassing loss to the Miami Dolphins. Eventually, they turned their losses into victories as they managed to win 31–28 to the Chicago Bears in a major comeback. However, despite facing a 28-7 hole with 4:18 left in the third quarter, Russell Wilson and the Broncos were able to somehow spark a huge comeback, with Wil Lutz's 51-yard field goal the eventual decider.
The Seattle Seahawks looked merciless on Monday Night. The Giants offense was no match for their defense. As their defense allowed 11 sacks and 2 interceptions with a victory of 24 –3. Shortly after looking at the scoreboard, they didn't come to play in MetLife Stadium.
Here is a review of Week 4 – 9/28 – 10/2
· Detroit Lions 34 – 28 Green Bay Packers
· Atlanta Falcons 7 – 23 Jacksonville Jaguars
· Miami Dolphins 20 – 48 Buffalo Bills
· Minnesota Vikings 21 – 13 Carolina Panthers
· Denver Broncos 31 – 28 Chicago Bears
· Baltimore Ravens 28 – 3 Cleveland Browns
· Pittsburgh Steelers 6 – 30 Houston Texans
· Los Angeles Rams 29 – 23 Indianapolis Colts
· Tampa Bay Buccaneers 26 – 9 New Orleans Saints
· Washington Commanders 31- 34 Philadelphia Eagles
· Cincinnati Bengals 3 – 27 Tennessee Titans
· Las Vegas Raiders 17 – 24 Los Angeles Chargers
· New England Patriots 3 – 38 Dallas Cowboys
· Arizona Cardinals 16 – 35 San Francisco 49ers
· Kansas City Chiefs 23- 20 New York Jets
· Seattle Seahawks 24 – 3 New York Giants