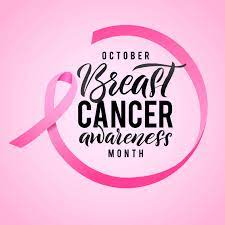 Nearly 300,000 women will be diagnosed with breast cancer this year, and one in eight women in America will be diagnosed with the disease in their lifetimes. About 2,800 men are diagnosed each year with breast cancer.
Breast Cancer Awareness Month started in October 1985. It was a partnership between the American Cancer Society and the pharmaceutical division of Imperial Chemical Industries. Their goal was to educate young women about breast cancer and raise charitable funds for breast cancer awareness and for research institutions.
During October, breast cancer survivors and those with breast cancer are celebrated and encouraged to share their experiences.
This October, join us to raise more than awareness as we take action, support one another, and help women and men. Breast Cancer Awareness Month is a chance for all Americans to take time and acknowledge those whose lives have been affected by breast cancer.
If you or a friend or family member have been diagnosed with breast cancer and need information, you can contact:
John Theurer Cancer Center, Hackensack University Medical Center at 555.996.5855
National Cancer Institute at 1.800.422.6237