CVA Art Exhibit Showcases Faculty Work
Students, faculty and community members gathered at the CVA Gallery Sept. 13 for the first Faculty Exhibition in five years. Brookdale's full time Art and Design faculty, part-time Visual Arts adjunct faculty, and Lifelong Learning Visual Art are participating in the show, which features more than 50 pieces, on display now through Oct. 12.
CVA Gallery curator Marie Maber, a professor in the Division of Arts and Humanities since 1993, collected a wide variety of art, ranging from digital animation and photography to mosaics and ceramics, from more than 17 professors.
Some of the art displayed included a ceramic piece showing two parrots, a panoramic piece showing a visual representation of insomnia, and a photograph of a sunrise in Asbury Park.
Maber created two pieces featured in the exhibit. She explained how each took about six months to complete, and she has been working on it in the middle of nights to relieve stress. She creates 3-D like clay paintings with vivid colors and unique textures. One of her pieces in the exhibit is a painting of an ecosystem. Maber said she wanted to create a piece that reimagines the reality of ecosystems.
The theme of the exhibit is the "many different approaches to art, based on the courses we teach," Maber said. The exhibit shows students a different perspective of their art professors, who are all teaching artists.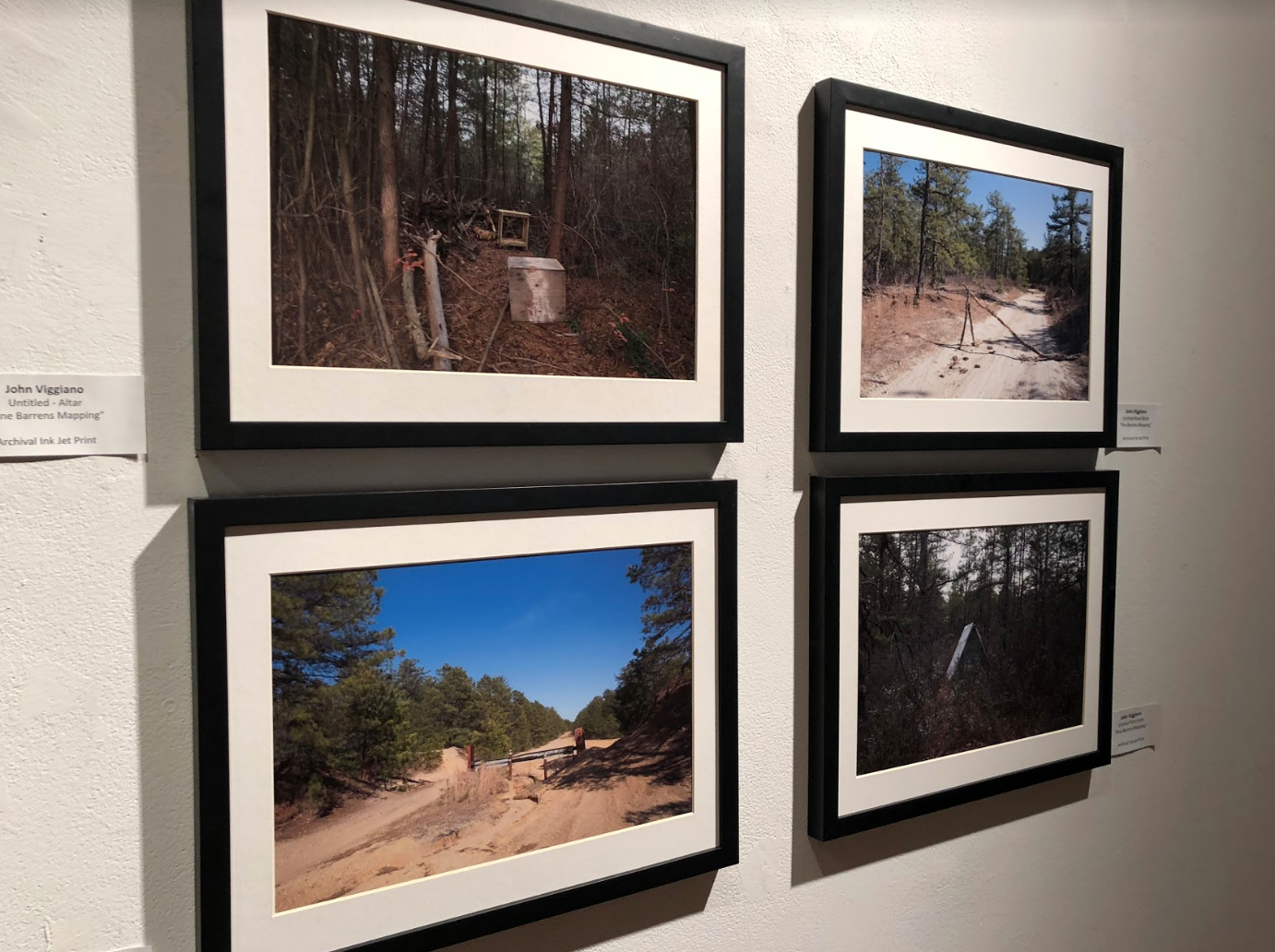 An artists' reception from 4 to 7 p.m. Sept. 13 gave art lovers a chance not only to view the works but also to talk to the artists and share light refreshments.
One returning student majoring in fine arts said his favorite piece is a painting created by Nanci France-Vaz because of the "fine hands where the veins show."
An award-winning artist, France-Vaz owns Fine Art, LLC. In Atlantic Highlands. She has two oil paintings on display in the CVA, which she said were both created for the International Art society of America Exhibit. Her painting "In a moment, Caribbean Woman" was inspired by a close friend of hers.
Her other painting, "Dozer" is a realistic portrait that has photo-like detail of a bulldog perched on a floor. France-Vaz said the process behind capturing the perfect picture to paint didn't go as smoothly as she had wanted. Viewing the portrait, one can see the bulldog glancing upward. To achieve this, the artist said had the owner "go to the right corner of the room and hold up a treat."
The exhibit will be open in the CVA building through noon Oct. 12.
Leave a Comment