Everything You Need to Know About Firefly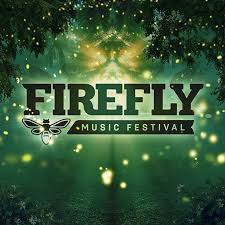 Kathleen Hyer, Staff Writer
February 4, 2020
Firefly Music Festival, located in Dover, Delaware, is the top place to see some of your favorite artists. On Jan. 28 they posted their lineup on their Instagram around 10 a.m. Some of the big headliners include Halsey, Khalid, Maggie Rogers, Billie Eilish and more. 
Firefly has many Brookdale students working toward purchasing passes. Pre-sale tickets started selling on Jan 31. For general admission, three-day passes, prices start at $299 and rise to $359. First-come, first-serve will apply. 
"I'm so excited to be going to Firefly this year," said Hailey Remisowski a 19-year-old nursing major from Middletown. "This will be my first time attending a music festival."
Others at Brookdale, however, have been to Firefly before.
"I went to Firefly last year to see Post Malone," said Jen Cooke, a 20-year-old humanities major from Middletown. "I only paid $150 for the one day. I thought it was kind of expensive until I arrived. Just in that one day I got to see over 15 artists. I plan on going again."
"Firefly was totally worth my money last summer," said Torie Gulizio, a 20-year-old communications major from Middletown. The headliners were amazing and even the other performances were great." 
Pass holders also have the option of camping out at the festival instead of staying in a hotel. 
"Camping out was rocky at first because it was super hot. I definitely packed way more than I needed to. But overall it wasn't bad," Gulizio said. 
It is important to stay safe and stay with the people you arrive with. Firefly Music Festival is held in The Woodlands of Dover International Speedway, a 105-acre site. With having seven stages, it is very easy to lose your group. 
Firefly has a strict bag policy. These include clear totes and backpacks, small fanny packs and clutches and hydration packs with 2 pockets or fewer. You also may not bring in outside food or beverages into the festival venue. This does not apply to the campgrounds. 
If you are interested in attending Firefly grab your passes while they are still available. Hotels and the campground will fill up fast. For more information, visit fireflyfestival.com.