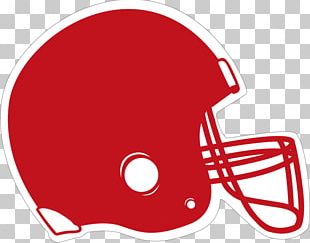 Week 6 was an unbelievable week in the NFF with so many surprises from your favorite teams. Well, of course there are going to be some unpleasant surprises from certain teams, especially the New York Giants. However, the San Franciso 49ers and the Philadelphia Eagles are no longer undefeated, and their losses are "one of the worst games" each team played. And talking about losing, should the New York Giants switch over to the Big East in CFL because of the ending performance on Sunday? Let's talk about it with your daily dose of sports news.
Tyreek Hill, Raheem Mostert, and Tua Tagovailoa, known as the Triple Threat, came in furious this week against the Panthers. During game, Miami fell into an early 14-point hole against the
Carolina Panthers, which did not look well for the Dolphins. But the Triple Threat flipped the lead back in the Dolphins' favor with a 41-yard touchdown catch late in the second quarter. Hill celebrated by grabbing someone's phone near the end zone and recording himself doing a backflip. The Dolphins flipped the scoreboard with a 41-point comeback win with 5-1 record and first place in the AFC East.
Jacksonville Jaguars went on the road and beat the Indianapolis Colts on their 9th consecutive home victory in their series. Trevor Lawrence walked through the locker room and to the postgame podium without a limp on his injured left knee. Lawrence threw for two touchdowns before leaving late, Travis Etienne ran for a pair of scores, and the Jacksonville Jaguars beat Indianapolis 37-20 on Sunday for their third consecutive victory. It was the Colts' ninth straight road loss in the series.
The Philadelphia Eagles were on a 5 – 0 winning streak, and they were ferocious, big, and ready to beat their opponents. Apparently, they didn't look tough in this Sunday's game. And we still questioned ourselves "What the heck happened to the Eagles?" The Eagles are no longer unbeaten against the Jets. And they're no longer undefeated this season. Jalen Hurts finished 28 of 45 for 280 yards and a touchdown to D'Andre Swift, but he tied a career worst with three picks against a Jets defense that was missing starting cornerbacks Sauce Gardner and D.J. Reed. This loss gave a downgrade to No. 2 rank in the NFC conference as the San Franciso 49ers hold the No. 1 position.
Here is a Week 6 overview through Oct. 16:
· Denver Broncos 8 – 19 Kansas Chiefs
· Baltimore Ravens 24 – 16 Tennessee Titans
· New Orleans Saints 13 – 20 Houston Texans
· Washington Commanders 24 – 16 Atlanta Falcons
· Indianapolis Colts 20 – 37 Jacksonville Jaguars
· Minnesota Vikings 19 – 13 Chicago Bear
· San Francisco 49ers 17 – 19 Cleveland Browns
· Carolina Panthers 21 – 42 Miami Dolphins
· Seattle Seahawks 13 – 17 Cincinnati Bengals
· New England Patriots 17 – 21 Las Vegas Raiders
· Arizona Cardinals 9 – 26 Los Angeles Rams
· Detroit Lions 20 – 6 Tampa Bay Buccaneers
· Philadelphia Eagles 14 – 20 New York Jets
· New York Giants 9 – 14 Buffalo Bills
· Dallas Cowboys 20 – 17 Los Angeles Chargers