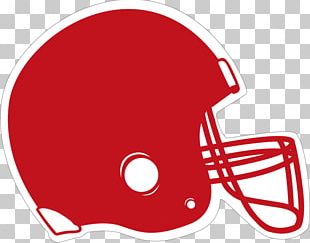 The Top Three Performances of Week Eight
For the last 60 minutes, the Jets and Giants looked miserable on both sides of offense. To the point where, the fans did not even realize a game was still going on. But somehow, out of nowhere came two impressive throws and two clutch field goals. The Jets walked off the field winners. The Jets stunned the Giants late and earned an ugly 13-10 overtime win on Greg Zuerlein's field goal. But I will say this, it was really the battle of New York. As for the 60 minutes, the defense on both teams was mostly decent.
So, I guess dreams really do come true when you believe hard enough. The butterflies Tennessee Titans newcomer quarterback Will Levis felt over the past two weeks disappeared Sunday. It showed as Levis threw four touchdown passes for a performance that matched what only two other quarterbacks did in their NFL debuts. Levis celebrated the last TD on his back with his arms in the air. He also helped the Titans score their most points since 2021 in beating the Atlanta Falcons with the box score of 28-23.
The Denver Broncos finally got their revenge after eight years. Russell Wilson led the Denver Broncos to their first win over the Chiefs since 2015 with a thrashing victory of 24-9. It has been over 16 games and so many losses from the Kansas City Chiefs. "It just felt so good to win," Denver Broncos Safety Justin Simmons said after the Broncos (3-5) ended their 16-game losing streak to the Chiefs (6-2) by dominating every facet against a team that had not lost to Denver since Week 2 of the 2015 season.
Here is a Week 8, Oct. 26-30, recap:
• Tampa Bay Buccaneers (18) – (24) Buffalo Bills
• Minnesota Vikings (24) – (10) Green Bay Packers
• New England Patriots (17) – (31) Miami Dolphins
• Atlanta Falcons (23) – (28) Tennessee Titans
• Philadelphia Eagles (38) – (31) Washington Commanders
• Los Angeles Rams (20) – (43) Dallas Cowboys
• Jacksonville Jaguars (20) – (10) Pittsburgh Steelers
• Houston Texans (13) – (15) Carolina Panthers
• New Orleans Saints (38) – (27) Indianapolis Colts
• New York Jets (13) – (10) New York Giants
• Cleveland Browns (20) – (24) Seattle Seahawks
• Baltimore Ravens 31 – (24) Arizona Cardinals
• Kansas City Chiefs (9)– (24) Denver Broncos
• Cincinnati Bengals (31) – (17) San Francisco 49ers
• Chicago Bears (13) – (30) Los Angeles Chargers
• Las Vegas Raiders (14)– (26) Detroit Lions