Pass/No Pass Classes Amid the Crisis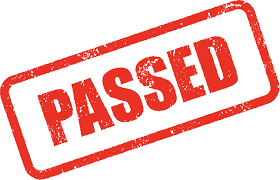 Adam Bouanaka, Staff Writer
April 6, 2020
As the infamous COVID-19 virus keeps several million people out of work and stuck at home, many institutions, such as Brookdale, have been looking to make this transition as easy as possible for its students.
On March 30, Dr. David Stout, the president of Brookdale, sent an email to all students regarding the option to switch to a pass/no credit system for classes. This option has existed in the past, unfortunately, the deadline was weeks before the closing of Brookdale due to the virus.
"Last week, I submitted a proposal to modify our grading system regulation to allow students to select a Pass/No Credit option for a final grade in any class being taught this semester. The option to select a Pass/No Credit grade has existed at Brookdale for many years, but the deadline for selecting this option passed weeks before COVID-19 forced us out of our classrooms," Stout said.
For many Brookdale students, Stout's message provided a sense of relief for them.
"I was confused when I first read his email, but once I grasped it, I was pretty happy," said 19-year-old English major from Red Bank Maja Zoubra "It is only my second semester here, so I have a lot of pre-requisite classes that I would really want to try and convert to pass/fail."
While the option is nice to have as a student, Stout does list some caveats to it that include the fact that any class that is converted does not count toward a student's final grade point average, once the decision is made to convert, it cannot be reversed, and that some New Jersey colleges may not accept passes converted to pass/no credit.
"For some students, I understand that option sounding appealing to them, but this is my last semester here, and I am supposed to be transferring to Rowan University. I do not think Rowan would accept those credits if I were to switch to pass/fail, so while it is a nice option, it is important to understand the stipulations and risk to it." said a 20-year-old business administration major Phil Demarco from Shrewsbury.
It is worth noting that Stout does mention that he will be working with the other presidents of other county colleges to have the presidents of all colleges in New Jersey sign an agreement that recommends that "pass" grades are considered equivalent to at least a "C" across the whole state so that the credits can transfer.
The most important thing to take from this message is that this is the student's decision. Stout says it several times. Brookdale is simply providing the option for students. It is up to Brookdale students to decide whether or not converting to pass/no credit is what is best for them.