Students Have WILL To Foster Leadership And Improve The World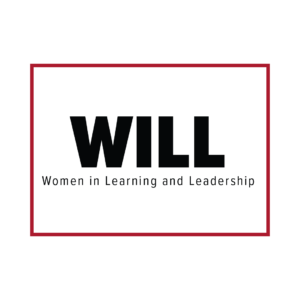 Women in Learning and Leadership, or WILL, is an organization at Brookdale Community College that seeks to foster leadership and encourage action in bettering the community primarily through advocacy. The organization meets at 7 p.m. every Thursday via Zoom.
"WILL is a family. We are all so supportive of each other on and off campus. No idea is too small or too big to carry out. WILL is all-inclusive. I highly recommend joining if you have a passion and need an outlet to advocate for it," said Amanda Zelevansky, a 19-year-old Howell resident and business administration major. Zelevansky is the current WILL president.
On Thursday, Feb. 10, WILL met virtually with 18 attendees coming in and out of the session.
Addressed first was the women's health panel planned for March 29 via Zoom. The club is working with The Innovation Network (TIN,) another organization at the college. The panel will cover several disparities in women's health and the necessity of self-advocacy. A specific focus of the panel will be on menstrual toxic shock syndrome, in which guest speakers will be joining the group.
In association to the panel, WILL is partnering with several other campus organizations including TIN, Phi Theta Kappa (PTK,) and the Student Life Board to bring menstrual products to restrooms across campus. PTK is planning to host a menstrual hygiene drive in partnership with WILL.
"My favorite part of WILL has been our events," said Lila Trench. Trench, an 18-year-old psychology major, is treasurer of the club. "You can really see all the time and energy that we've put into our efforts come out and show our determination to do some good in the world."
The Feb. 10 discussion progressed to the Women's History Month Kickoff being planned for March 1 during college hour in front of the Student Life Center. The event is a rally to embrace the women's rights movement throughout history, the successes in the mission, and the struggle women still face today. Students will hold posters in a demonstration to represent these messages. Zelevansky suggested a day to create posters in advance, which was approved by fellow club members.
"The projects that we work on as a group are great and super meaningful, but what really sets this club apart from others is the connection the members have," said 18-year-old Lily Connor, a political science major from Howell, and secretary of the group.
Zelevansky moved the conversation at 7:45 p.m. to the latest event WILL was planning, which was in association with the Stephanie Parze Foundation. Parze was a Freehold Township resident who fell victim to domestic violence in 2019. Her family has created a foundation in her memory to help domestic violence and sexual abuse victims and families with missing loved ones.
On Feb. 17, the group invited the community to join them at 5 p.m. in the Butterfly Garden located next to the Student Life Center. In partnership with TIN, the group remembered Stephanie by lighting up the garden in her memory. During the meeting, roles were assigned in regard to speakers and attendees' responsibilities. The events also spread awareness to resources available for such situations.
The Feb. 10 meeting ended with a brief discussion of purchasing club shirts and supporting upcoming TIN events. At 8:15 p.m., remaining participants unmuted to wish each other a good and safe night and logged off.
"WILL will always have a bright future at Brookdale. There will always be people who want to make a difference and who are willing to put themselves out there to do so," Trench said.