Bored in Quarantine? Learn a Foreign Language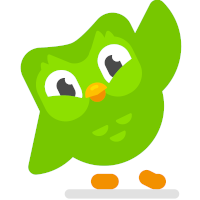 As many students near the one month mark of being in quarantine due to the COVID-19 outbreak, it seems like everything that can cure one's boredom has been done already. Bread has been baked, puzzles completed, and the list of movies you've been meaning to watch is getting shorter. In a time like this, there's a guiltless desire to just be lazy. Although the circumstances make this desire reasonable, why not put your brainpower to use and come out of this quarantine with another skill, particularly one that allows you to interact with more people than before?
Learning another language is one way to stay productive when scrolling through social media. Instead of being upset about your vacation overseas that was canceled, take time to learn about the language. This way, when you finally embark on that trip you'll be able to speak to the people in that country and experience traveling in a new light. Think of it as preparation rather than a missed holiday. "It makes me hopeful knowing that the next time I'm able to travel, I can put this skill to use," said 18-year-old business major Carla Munez of Long Branch.
Language learning platforms such as Duolingo have seen a significant increase in users since the beginning of quarantine. The app has over 90 different languages people can learn from, with guidance from language bots. It's famous green owl mascot Duo reminds those learning languages to keep up their daily goal, and notifies those who show inactivity.
Many students find these apps not only a helpful way to study but a fun one as well. "Learning a language is always something I've wanted to pursue but never had enough time. Now I have no excuse since all we have is time. Knowing another language opens up so many
opportunities in life, professionally and socially," said 20-year-old environmental science major Katherine Flynn of Bradley Beach.
" Duolingo makes learning a language really fun for me and is a lot more engaging than social media. I am so eager to continue learning French because I have been mentally planning trips all over the world while isolated. I am hopeful by the time this ends I'll be speaking more French than English," said Flynn.
"I'm starting to learn a new language during quarantine because I have a lot of free time so it's easier to spend time learning, practicing, and consuming media in a different language. Using Duolingo is helpful for maintaining my Spanish and the basics of other languages I have started. I also use Hellotalk which connects you to native speakers who you can talk to and get corrections from while helping them with English," said 19-year-old arts and entertainment industries management major Brendan Schmalzel.
"I want to be able to connect with people outside of the English speaking world and be able to visit and learn more about countries that do not speak English as their main language," said Schmalzel.
As we're stuck at home shrouded with boredom and stress, we can turn to the art of language and become connected with people in isolation in ways we wouldn't have imagined