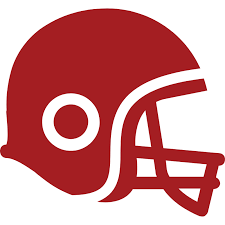 As the famous Green Bay Packers coach and N.J. resident, the late Vince Lombardi once said, "It's not whether you get knocked down, it's whether you get back up." The Jets proved this Monday night going on to win 22-16 against the Buffalo Bills despite losing their much-anticipated new quarterback Aaron Rodgers to a season-ending injury.
As the NFL welcomes its 103rd overall season, fans are excited and filled with impressive expectations for their favorite teams.
After weeks of practicing and preseason games, the season officially started on Sept. 7. Throughout the late summer, several games were played, and I must say we have a lot to talk about: some improvements, highs and lows and shocking dissatisfaction within the league.
Here's the Week One, 9/7 to 9/11, results:
Thursday
·       Detroit Lions (21) at Kansas City Chiefs (20)
Sunday
·       Carolina Panthers (10) at Atlanta Falcons (24)
·       Houston Texans (9) at Baltimore Ravens (25)
·       Cincinnati Bengals (3) at Cleveland Browns (24)
·       Jacksonville Jaguars (31) at Indianapolis Colts (21)
·       Tampa Bay Buccaneers (20) at Minnesota Vikings (17)
·       Tennessee Titans (15) at New Orleans Saints (16)
·       San Franciso 49ers (30) at Pittsburgh Steelers (7)
·       Arizona Cardinals (16) at Washington Commanders (20)
·       Green Bay Packers (38) at Chicago Bears (20)
·       Las Vegas Raiders (17) at Denver Broncos (16)
·       Miami Dolphins (36) at Los Angeles Chargers (34)
·       Philadelphia Eagles (25) at New England Patriots (20)
·       Los Angeles Rams (30) at Seattle Seahawks (13)
·       Dallas Cowboys (40) at New York Giants (0)
·       Buffalo Bills (16) at New York Jets (22)
There are a total of 32 teams. So, at the end of Week One, 16 teams remain undefeated on the season. But the remaining 17 weeks (about 4 months) will decide the hardship and hard work that these teams will face on the road to the Super Bowl.