What You Probably Didn't Know About Student Life's MaryJo Burkhard
"One time we were on DEFCON 5 (military high alert,) when we received a warning about a Russian submarine near Diego Garcia, a militarized atoll in the Indian Ocean where I was stationed. The U.S. planes were flying all night, shooting off flares lighting up the whole area. We were all carrying our M16 rifles, ready for a possible attack. It eventually turned out to be a false alarm, but it was frightening," said MaryJo Burkhard, an administrative assistant with Student Life and Activities.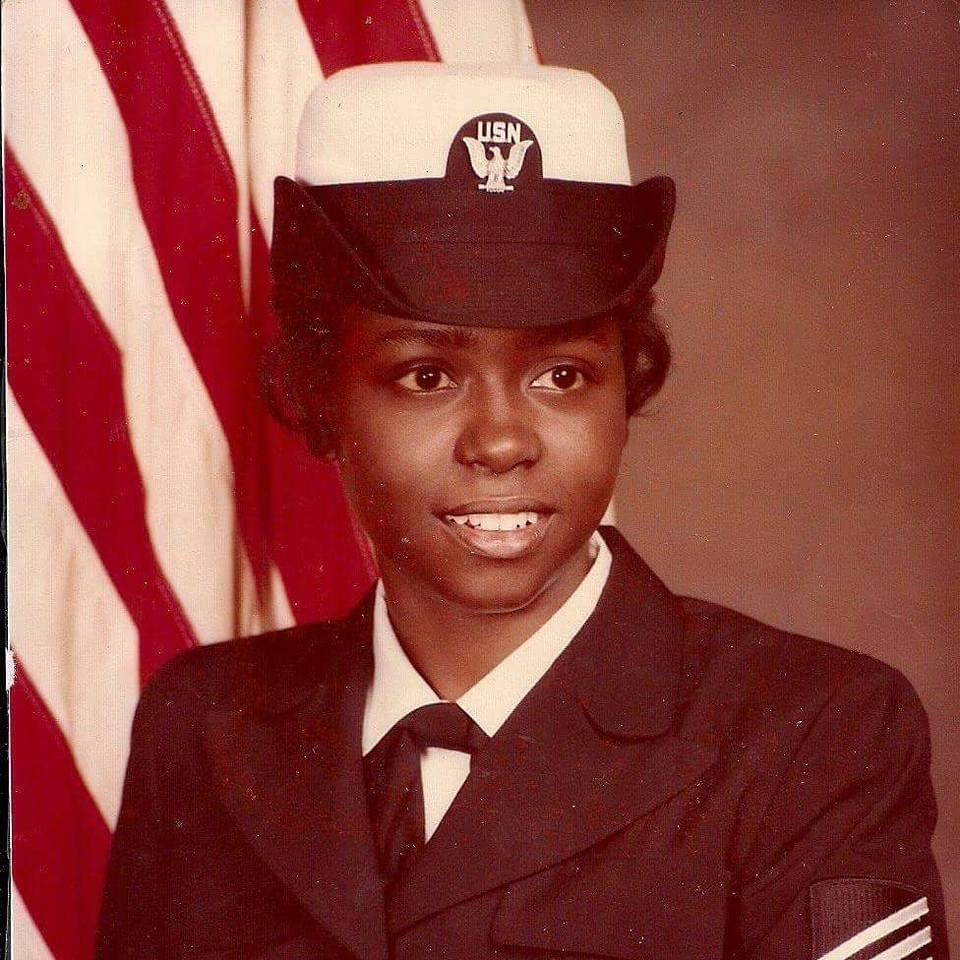 Burkhard is a Navy veteran, who served as a communications expert during her 12 years of service to this country. She flew on P3 Orions, eventually earning top-secret clearance. "Then I was given top-top-secret clearance, a level above top-secret. I worked in a little windowless room within another room and was trained to interpret communications from around the world."
Born and raised in Salem, New Jersey, Burkhard later moved to Tinton Falls. "My father was very traditional – he believed women didn't need college," said Burkhard. This was 1973, and so she decided to put herself through school, eventually graduating from Brookdale.
"I always wanted to go into the service – my whole family served in the military," said Burkhard. She described her need to just get away, and one day she went to a recruiter and joined the Navy. "Couldn't you have just taken a vacation?" was the reaction of her surprised and not too happy parents.
Asked about challenges she faced joining the military in that era as a woman, Burkhard said "the older officers had the attitude of women don't belong in the service. There were females in the military at that time, but not many."
After going to boot camp in Florida she then went to San Diego, and on to Guam, Japan, Djibouti, South Korea, and Diego Garcia.
"When I went to Diego Garcia, it was the first time they allowed women on the island." She laughed as she described communicating with an Australian ship and how shocked the radio operator was to hear Burkhard's female voice. The operator broke official military communications protocol and blurted out, "Are you a woman?"
"I stayed there about a year. I was treated with respect and got to interact with the merchant marines and eat in their chow hall, (which was better than ours,) so it was fine."
"I spent four years in Guam, then I was stationed for four years in Pearl Harbor, Hawaii. In the military, everyone is helping each other – they become your family. And that is one thing I miss about the military," Burkhard said.
"I've been through typhoons, tsunami's, hurricanes and earthquakes, and a near-tornado, " said Burkhard casually. "I also served as an MP (Military Police) and that was tough. In the military things are always changing and you just have to adjust."
Burkhard continued to pursue her education, graduated from the University of Maryland, far eastern division, taking classes while in Guam and Diego Garcia, and then graduated in Tokyo, Japan. Burkhard also attended Delaware State College and Douglass College in New Brunswick after graduating from Brookdale.
"After leaving the service, I moved back with my parents in New Jersey. I applied to different places, briefly worked at Macy's, eventually finding my way to Brookdale where I have worked for the past 27 years, she said." She now lives in Howell.
"I am an honorably discharged disabled veteran. I belong to the Veterans of Foreign Wars (VFW) Post 2639 in Neptune, and also the American Legion Post 266 In Neptune. With Post 266 I am the First Vice Commander/Adjutant."
With the American Legion I am also Monmouth County Commander for the county's 19 Posts.
Burkhard shared that within a year and a half, she will be eligible to be the Senior Commander for the state, with responsibility in four counties.
When asked to sum up her years as a female Navy veteran, Burkhard says, "It was fun. It was not fun. Hard to describe. It was an experience."
Burkhard appreciates it when her years of service are acknowledged. "If I wear my Navy veteran hat and I'm walking with a male veteran, people will thank him for his service, but not me. People don't realize that women are veterans too. I point to my hat and let them know I served also. And then they thank me."